'No need of concern...': District administration over presence of Nipah virus in Wayanad
The district administrator suggested that there is no need for concern over the Nipah virus in bats in Wayand district. The health administrator advised that self-medication should be avoided if mild fever is present.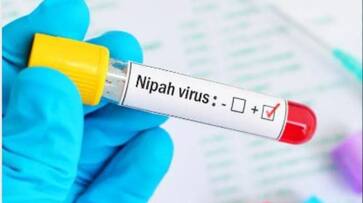 Wayanad: The district administration said that there is no need for concern due to the presence of Nipah virus in bats in Wayanad. It is suggested that bats should not be chased away from their habitat by throwing stones, etc. The notification stated that self-medication should be avoided, even if it is a mild fever.
The Health Minister Veena George on Wednesday (Oct 25) informed that the Indian Council of Medical Research (ICMR) has confirmed the presence of Nipah virus in bats in Wayanad district. The ICMR informed that the presence of the virus had been confirmed in bats in Bathery and Mananthavadi areas. The health minister cautioned the health workers to be cautious and follow the warnings. The focus is on general vigilance rather than specific areas. The minister also informed that they should be alert for the symptoms of the disease.
However, there is concern that this confirmation will affect tourism and trade in the district. However, the district administration informed that there is no fear, and caution is enough. It is advised to avoid eating fruits that have been bitten by birds, etc. Hospitals and health workers have been alerted. The District Medical Officer said that those showing symptoms are being monitored separately.
Six cases, including two deaths, of Nipah virus infection were reported in August and September 2023. Both of the fatalities occurred in the state's Kozhikode district, one earlier in September and the other on August 30. Two family members of one of the victims additionally tested positive for the virus and were given treatment in a hospital.
The Nipah virus infection is an emerging zoonotic illness of bats that can infect humans when they come into contact with infected animals (such as bats and pigs) or food contaminated by the saliva, urine, or excreta of these animals.
Last Updated Oct 26, 2023, 10:44 AM IST