24th Kargil Vijay Diwas 2023: How recapturing Point 5140 was a decisive moment
Recapture of Point 5140 of Tololing Complex led to a series of inspiring battles in the Kargil War and the nation saw the emergence of brave and courageous young leaders of the Indian Army. Let's revisit the recapture of Point 5140.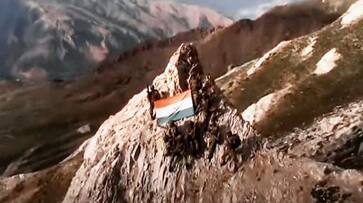 During the Kargil War, the recapture of Point 5140 was a significant military operation undertaken by the Indian Army. Point 5140, also known as Tiger Hill, is a strategically important peak situated in the Drass sector of Jammu and Kashmir. It was a heavily fortified position occupied by Pakistani troops, providing them with a vantage point to observe and target Indian positions.
The operation to retake Point 5140 began in June 1999 as part of the larger Indian offensive to evict Pakistani forces from infiltrated positions in the Kargil region. The task of recapturing Tiger Hill was assigned to a company of 13 JAK RIF of the Indian Army.
The assault on Point 5140 was extremely challenging due to its steep terrain and well-entrenched Pakistani defences. The Indian soldiers had to navigate treacherous slopes and face heavy enemy fire throughout the operation. The battle for Tiger Hill involved intense close-quarter combat and hand-to-hand fighting.
Despite facing formidable resistance, the Indian Army displayed exceptional bravery and determination. After several days of fierce fighting, on July 4, 1999, Indian forces successfully captured Point 5140. The recapture of Tiger Hill was a crucial victory for India as it dealt a severe blow to the Pakistani positions and further tilted the balance in favour of the Indian forces during the Kargil conflict.
The recapture of Point 5140 showcased the valour and professionalism of the Indian Army and highlighted their commitment to protecting the nation's territorial integrity. The bravery and sacrifice of the soldiers involved in this operation remain etched in the history of the Kargil War.
Last Updated Jul 19, 2023, 8:07 PM IST