Samsung Galaxy S23 to launch soon; From price to specs, here's everything we know so far
The Samsung Galaxy S23 will launch in India on February 1. It is expected to come with a fast Qualcomm Snapdragon 8 Gen 2 SoC. It could have a high-end display, fast charging support, long-term software support, and more.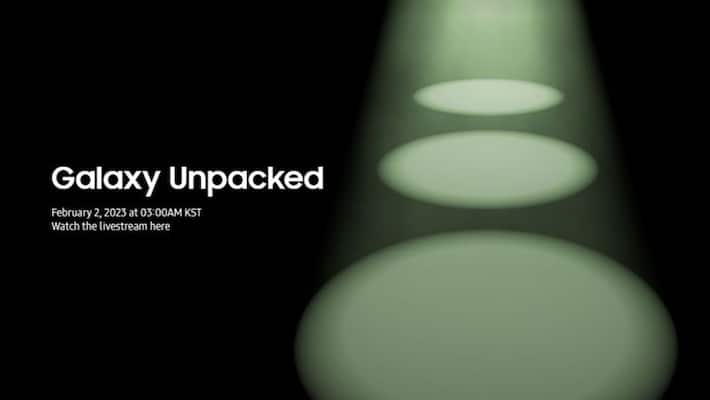 At the company's Galaxy Unpacked event on February 1, which is the following week, the Samsung Galaxy S23 is scheduled to go on sale in India. Although it will be the Galaxy S23 series' least expensive flagship device from Samsung, it is expected to include the features that a buyer could be interested in at a premium price. The next Samsung phone is anticipated to include a quick Snapdragon 8 Gen 2 SoC, a premium display, support for rapid charging, long-term software support, and more.
The new model is anticipated to provide a fantastic experience, similar to what we often receive with Samsung's flagship phones. Here's everything we need to know:
Also Read | OnePlus Pad to launch on February 7? Here's what we know so far
The Qualcomm Snapdragon 8 Gen 2 CPU, which will also power multiple 2023 flagship phones, is most likely to power the Samsung Galaxy S23 series. It is anticipated that the new phones would include a better cooling mechanism to keep the phone cool when performing heavy tasks. According to reports, the gadgets have a quicker UFS 4.0 storage version. Four years of Android upgrades and five years of security updates are to be anticipated.
You can expect to see the standard punch-hole display design. It is rumoured to still have a 6.1-inch AMOLED screen with HDR10+ compatibility and a 120Hz refresh rate. It probably has a colourful panel. As a flagship phone, the product most likely has an IP68 water resistance rating. It could support wireless charging technology.
Also Read | Oppo Reno 8T tipped to launch in India in February; Here's what you can expect
The Samsung Galaxy S23 is said to include a 50-megapixel primary sensor for optics. A 12-megapixel ultra-wide-angle camera and a 10-megapixel sensor with a 3-x telephoto lens might support it.
According to the reports, the new Galaxy S23 will reportedly have a 3,900mAh battery, which is a little improvement above the 3,700mAh battery seen on the previous model. The Galaxy S23+ and Galaxy S23 Ultra may enable 45W charging, while the ordinary model is expected to use the same 25W fast charging technology as the earlier model.
Also Read | Apple iPhone 15 price leaked! Will it cost more than $799? Here's what we know
Last Updated Jan 28, 2023, 11:30 AM IST