OnePlus teases foldable phone post OnePlus 11 5G launch, to arrive in Q3 2023
OnePlus has been rumoured to be working on foldable products and now the company has confirmed its launch plans for 2023. OnePlus finally confirmed its ambitions in the foldable segment, and the company's teaser showed us what's to come later this year. OnePlus confirmed that its foldable device will be coming in Q3 2023.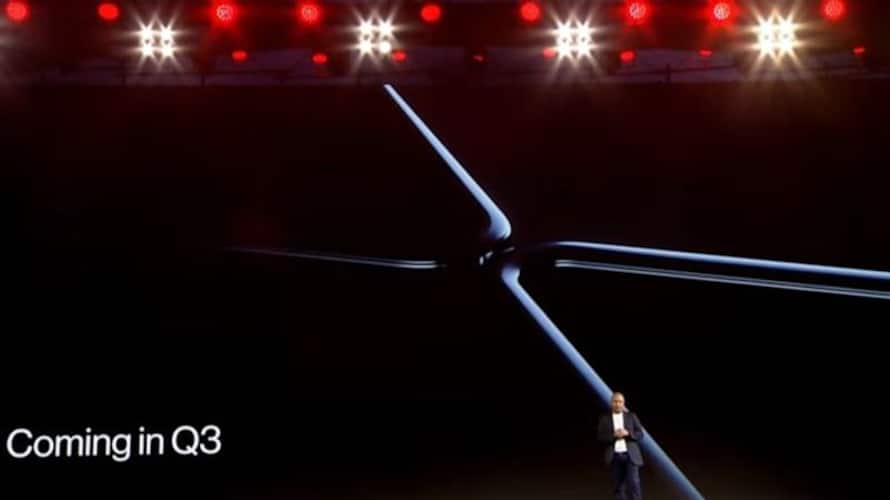 In addition to launching the new 11 series phones and showcasing its first tablet, OnePlus also had several audience-focused releases for India. The OnePlus 11 Concept, which will be part of the firm's portfolio at the Mobile World Congress 2023 (MWC 2023) in Barcelona later this month, was among the products the company discussed during the event.
Additionally, OnePlus revealed its plans for the foldable market for the first time, and the company's teaser gave us a preview of what we may expect later this year. The Q3 2023 release date for OnePlus' foldable device has been revealed.
Also Read | Nothing Phone (2) to launch in late 2023; Here's everything we know so far
The information essentially validates prior rumours that the OnePlus foldable phones may be called the OnePlus V Fold and the OnePlus V Flip. This would suggest that there will be a foldable version and a flippable version, similar to what Samsung and Oppo have demonstrated in recent years. According to reports, OnePlus has registered these names as trademarks. The Find N2 Fold and Find N2 Flip from Oppo may serve as the key inspiration for OnePlus' product design.
Given that OnePlus' parent company, Oppo, has already experimented on two-gen smartphones, the firm's decision to develop a foldable device is hardly surprising. As far as feasible, OnePlus will likely incorporate its distinctive touch into the existing models' designs and functions.
Also Read | Moto E13 confirmed to launch in India on Feb 8, likely to cost around Rs 7,000
With its foldables, OnePlus will need to prepare for a fresh market emphasis, allowing it the ability to compete in a newly emerging area. OnePlus has marketed its products over the years by showing them off and discussing them in public prior to release.
(Photo: @ishanagarwal24 | Twitter)
Last Updated Feb 8, 2023, 6:43 PM IST