OnePlus Pad to launch on February 7? Here's what we know so far
OnePlus Cloud11 event is scheduled for February 7, where the OnePlus 11 and OnePlus 11R will be unveiled but a surprise device - the 'OnePlus Pad,' may also make its debut. The official Cloud11 event page for OnePlus now displays a fifth tab for a device referred to as the 'OnePlus Pad,' fueling speculation that the company may be debuting a tablet device.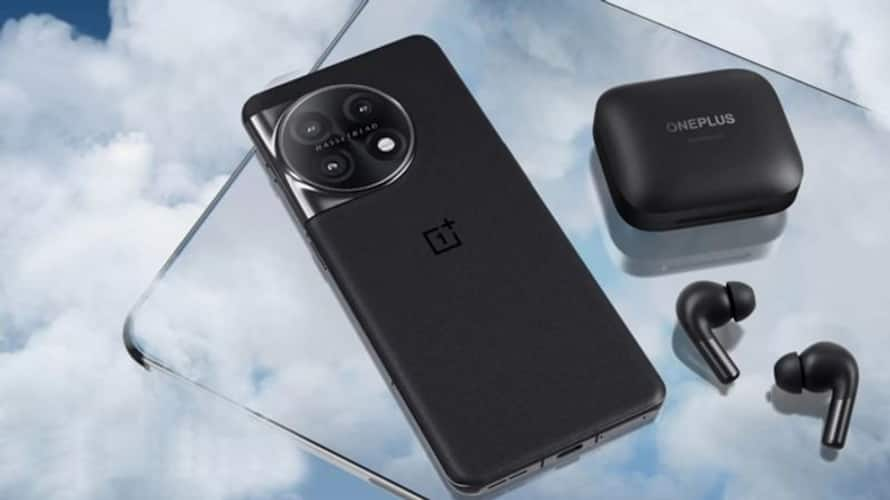 The much-anticipated OnePlus 11 and OnePlus 11R are expected to be introduced during OnePlus' most recent smartphone launch event on February 7 in India. The OnePlus Pad, a new product that may possibly make its debut during the event, is a surprise that the firm may have in store for fans.
The presence of a fifth tab for a gadget known as the "OnePlus Pad" on OnePlus' official Cloud11 event page has increased rumours that the firm would soon introduce a tablet device. Leaked photos given by experts in the field like @OnLeaks provide more proof for this.
Also Read | OnePlus 11 5G, 11R to new 65-inch TV & more: Here's what you can expect from February 7 launch
The OnePlus Pad tablet looks to have thin bezels that are influenced by those on the iPad Pro, a prominent camera module with a single lens and LED flash, and a greenish-matte finish on the back, per the company's official picture. The tablet's building materials have not yet been made official, however it is assumed that aluminium will be utilised. The tablet will also feature flat, as opposed to rounded, sides, giving it a streamlined appearance, according to leaked pictures.
OnePlus is also introducing the OnePlus 115G, OnePlus 11R 5G, OnePlus Buds Pro 2, and OnePlus TV 65 Pro Q2 in addition to the OnePlus Pad.
Also Read | OnePlus 11R specs leaked ahead of February 7 launch? Check out all details here
At this point, it is unknown how much OnePlus will charge for the OnePlus Pad and which market group it will target. However, it's plausible that the firm may approach the OnePlus Pad in a same manner considering the OnePlus 11's expected high pricing.
The base variant of the OnePlus 11 with 12GB RAM and 256GB storage is anticipated to start at Rs 54,999 in India. There may possibly be further models with 16GB RAM and 512GB storage for Rs 59,999 and Rs 66,999.
Also Read | OnePlus Buds Pro 2 to feature spatial audio, active noise cancellation & more; Details here
Last Updated Jan 27, 2023, 6:56 PM IST