OnePlus Pad is finally here! Here's everything you need to know
OnePlus Pad is powered by the Mediatek Dimensity 9000 SoC with up to 12GB of RAM, and it also supports data sharing with OnePlus smartphones, it is said to be more efficient than the conventional Wi-Fi hotspot feature. The tablet also supports 67W fast charging and it will come with a detachable folio with a built-in trackpad.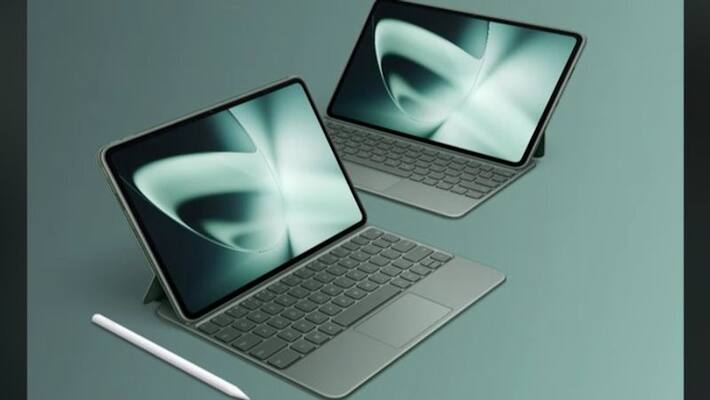 OnePlus Pad is finally here and it supports 5G connectivity and it comes with an 11.61-inch (2800*2000 pixels) 144Hz refresh rate on a 2K AMOLED display, and 500 nits display.  The tablet will also include a detachable folio with a built-in trackpad and 67W quick charging capabilities. This tablet has a 7:5 aspect ratio and an 88% screen-to-body ratio, which is reportedly suitable for reading. With a quad-speaker system, it also supports Dolby Vision and Dolby Atmos. 
Additionally, the Pad will support stylus and interestingly both of them would be offered with the tablet in the box.
Also Read | OnePlus 11 5G launched with Snapdragon 8 Gen 2; From colours, specs to camera, know all about it
The Mediatek Dimensity 9000 SoC, which may have up to 12GB of RAM, powers the OnePlus Pad. It also offers data sharing with OnePlus devices, which is touted to be more effective than the standard Wi-Fi hotspot capability. The tablet has a 9510 mAh battery that enables 67W rapid charging and a one-month standby period.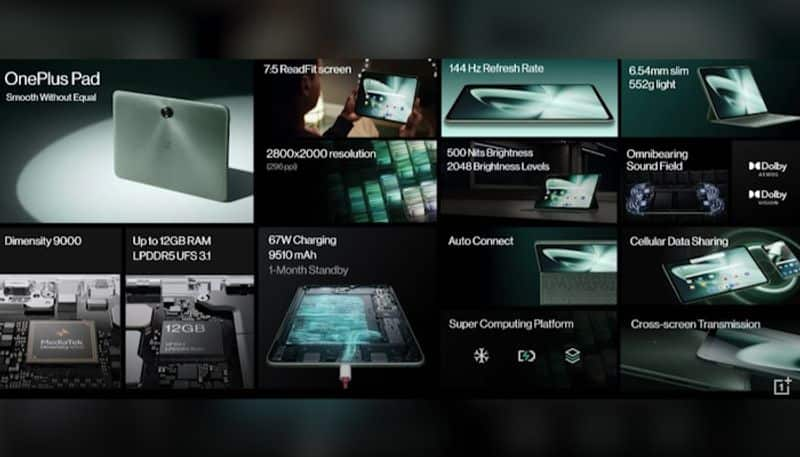 OnePlus pad is powered by MediaTek Dimensity 9000 SoC which is quite powerful on its own, and the company claims it will give you one-month standby back up.  
OnePlus said OnePlus Pad will go on pre-order from April in India, and the pricing details will be shared in the coming weeks. OnePlus Pad will be available in India, North America, and Europe.
Also Read | OnePlus Buds Pro 2 with ANC launched at Rs 11,999; to be available in 3 colours
Last Updated Feb 7, 2023, 8:51 PM IST