OnePlus 11 price leaked ahead of February launch? Here's what we know
OnePlus 11 price leaked! The leaked pricing of the smartphone is quite reasonable, considering it packs top-of-the-line hardware. To remind you, last year's OnePlus 10 Pro debuted in India with a starting price tag of Rs 66,999.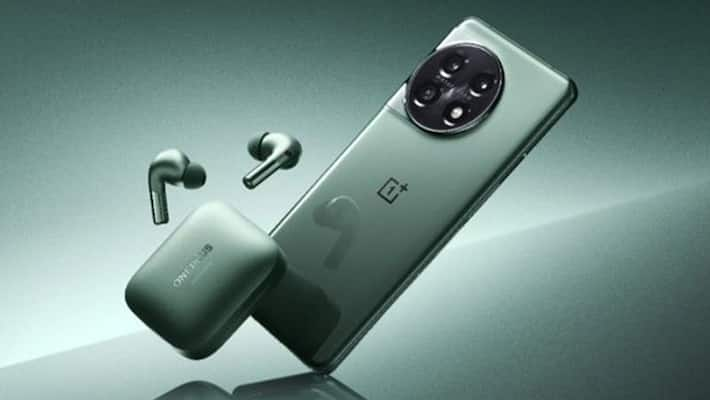 The OnePlus 11 will formally debut on February 7 in India, as the company has stated in several teases. The latest flagship phone is coming less than a month after its debut in China which is the company's main market. 
But right now, everyone's attention is focused on how the OnePlus 11 will be priced in the Indian market, where it will be one of the first devices with the Snapdragon 8 Gen 2 CPU.
In fact, a fresh leak this week has given us an indication about where the business intends to compete with its new flagship product, so we might not have to wait till the launch event to learn the OnePlus 11 India cost.
Also Read | Samsung Galaxy S23 Ultra price leaked ahead of official launch; Here's how much it may cost in India
A recent rumour states that the base model with 12GB RAM and 256GB storage would start at Rs 54,999 for the OnePlus 11 in India. OnePlus is likely to have two more variants, giving up to 16GB RAM and 512GB storage, priced at Rs 59,999 and Rs 66,999 respectively.
These costs will make the OnePlus 11 less expensive than when the OnePlus 10 Pro model debuted in the nation, but Rs 5,000 more expensive than what you spent for the OnePlus 10T's entry-level model.
Also Read | WhatsApp to roll out ability to search messages by date, drag and drop images, videos & more
Given that the firm is unlikely to release a Pro model in the OnePlus 11 series this year, the rumour from Pricebaba that quotes the prices implies that OnePlus would be aggressive with its next flagship model.
The new smartphone has a Snapdragon 8 Gen 2 CPU, is most likely to have a QHD+ display, and various rumours have hinted to a 5000mAh battery with roughly 100W fast charging. Additionally, OnePlus is releasing its first-ever mechanical keyboard and the new Buds Pro 2 TWS earphones to the nation.
Also Read | Oppo Reno 8T: Smartphone may get 100MP camera, fingerprint scanner & more; India launch soon
Last Updated Jan 24, 2023, 4:40 PM IST