Meta' new Ray-Ban smart glasses may come with better battery, livestream support & more
Meta's second-gen Ray-Ban Stories smart glasses will likely allow users to start a live stream. The benefit of this feature is that creators can offer a better point-of-view (PoV) to viewers. The first-gen Meta Ray-Ban Stories smart glasses in 2021.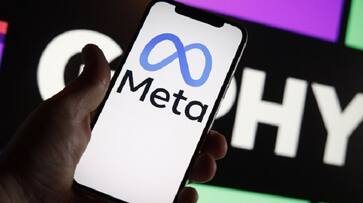 Meta is working on second-generation smart glasses in collaboration with Ray-Ban. While the Meta Ray-Ban Stories first-generation model has a number of functions, including as music playback and rapid photo and video capturing, there are certain restrictions. The majority of these restrictions that you may anticipate from a "smart glass" will remain.
However, a number of creator-friendly features will be included in the second generation, which might offer these glasses an advantage over competitors.
Users will be able to launch a live stream using the second-generation Ray-Ban Stories smart glasses from Meta. Because of this capability, creators may provide viewers a better point of view (PoV). When you're at a concert or out on a walk, it can be extremely helpful. Additionally, since the live feed is done through a pair of smart glasses rather than a smartphone, it gives producers more mobility. According to reports, Meta has improved the battery backup in order to allow the live video capability.
Also Read | iPhone 15 Pro may drop gold, purple colour; likely to come in THESE two new shades
The second version of Meta's Ray-Ban sunglasses will enable livestream spectators to interact with the inventor. It is still unclear exactly how this will operate. Meta might introduce a special subscription to enable select users to communicate directly with the creator during a live video.
Built-in speakers and microphones will be used for communication. The first-gen model also lets users communicate via regular phone calls. Meta may also think about enhancing the cameras without adding bulk or gaudiness to the spectacles. 
Also Read | Moto G84 5G likely to debut in September, may feature 120Hz refresh rate display
According to reports, the audio quality will also be enhanced by the second-generation Meta Ray-Ban sunglasses. This year, Meta could include more music streaming services.
In October, the Quest 3 mixed reality headset is anticipated to debut alongside the Meta Ray-Ban Stories (2023). Considering that Apple has now joined the market with the Vision Pro headset, Meta may make significant adjustments this year. 
Also Read | Infinix Zero 30 5G look, key specs leaked ahead of August 30 launch
Last Updated Aug 25, 2023, 6:03 PM IST