Indian govt wants Apple to produce iPads, MacBook in the country; likely to boost incentive scheme
The company has been making iPhones for years now and soon it could set the base for locally manufacturing iPads in the country. The IT Ministry has been laying the groundwork for making it happen, and its proposal to the Finance Ministry suggests increasing the PLI outlay from Rs 7,350 crore to Rs 20,000 crore in the coming years.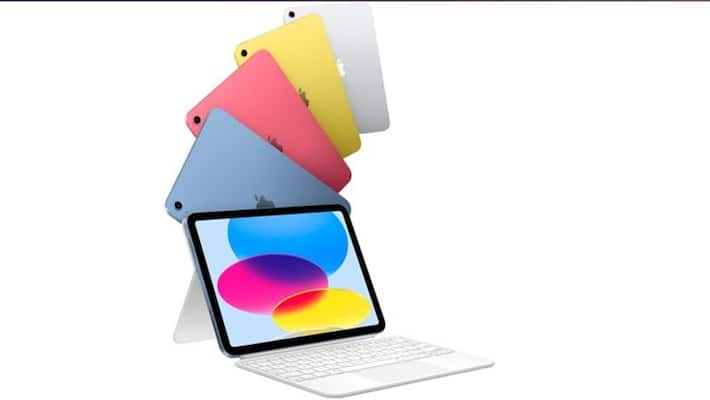 The Indian government is apparently considering increasing the production-linked incentive, or PLI, that goes toward IT hardware manufacturing in order to get Apple to start producing iPads and MacBooks in the nation. As per sources in a media report this week, the government has seen the potential of Apple's production layout thanks to the wide base iPhone assembling that is being done in India over the past few years with the help of vendors like Wistron, Foxconn and Pegatron.
The government now thinks that the production of Apple's iPad and MacBooks in the nation should be the next stage in this progression. The PLI budget will be increased from Rs 7,350 crore to Rs 20,000 crore in the next years, according to the IT Ministry's recommendation to the Finance Ministry, which has been building the framework for making it happen.
Also Read | iQOO 11 to Redmi Note 12 series: Smartphones confirmed to launch in January 2023
The increased PLI budget will assist the government in luring more brands and will also inspire companies like Apple to expand their manufacturing centre in the nation. Apple may choose to concentrate more on nations like India in the years to come as a result of its growing anxiety over its dependency on China.
It's interesting to note that the report implies the government may think about approving joint ventures (JV) between Indian and Chinese businesses to launch the project.
Also Read | Google Pixel 6a available for Rs 16,000 on Flipkart! Check out details of the amazing deal
Apple has depended on India to produce its iPhones locally, including the most recent 14 Series Vanilla model. It's also conceivable that Tata Group would join the make-in-India iPhone trend. However, having iPads and MacBooks built locally is a very different matter. The ecosystem is unquestionably present because other laptop manufacturers operate here, but the Cupertino-based company may want further guarantees and maybe tax benefits before expanding its local manufacturing operations. 
Also Read | Apple's iPhone Fold with flexible OLED display likely to launch in 2025: Report
Last Updated Jan 3, 2023, 9:28 AM IST