Google Pixel Watch: Users can't charge smartwatch with phone or wireless pad, confirms tech giant
Google has confirmed that its recently launched "Pixel Watch", which comes with a wireless charging pad, is only meant to be charged using its bundled charger that comes with the device.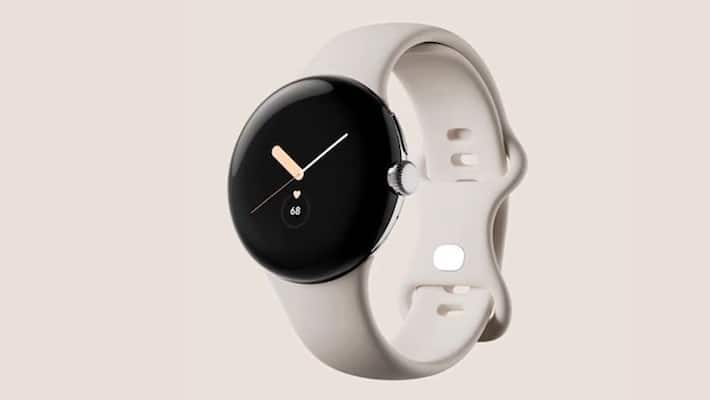 Google's Pixel Watch supports wireless charging, and the company has even bundled a charger in the box. The majority of users believed that the wristwatch could be wirelessly charged using other chargers as well, however it turns out that is not true.
You will need to utilise the charger that the business includes in the package because Google has apparently verified that the Pixel Watch does not support the Qi wireless charging standard. "The Google Pixel Watch does not support Qi charging. Reverse wireless or Qi charging could appear to function in some charging settings. Pixel Watch only supports charging with the inbox charger provided," according to Google, as reported by media reports.
Also Read | Google Pixel Watch vs Apple Watch Series 8: Know which smartwatch is better
The Google Pixel 7 Pro or the Samsung Galaxy Z Fold 4 cannot be used to charge the Pixel Watch. The watch won't display any indication that it isn't charging, but you also won't notice the level rising. Because of its smaller coil, Google's first Pixel Watch is unable to enable Qi wireless charging, which might prove to be a drawback for certain consumers. It is not much different from the approaches taken by Samsung and Apple for their respective smartwatches.
A circular display on the Pixel Watch is powered by an Exynos chip that appears to be running out of battery every day. It comes come with WearOS 3.5, which offers it plenty of app compatibility through the Play Store.
Also Read | Pixel Watch: Google's first smartwatch with AMOLED display launched; know features, price & more
The Pixel Watch is currently available in a few markets and is available in both Wi-Fi and LTE versions. According to latest information provided by the firm, it is priced at $349 (about Rs 28,700) and is unlikely to be sold in India.
Last Updated Oct 18, 2022, 11:35 AM IST