Flipkart sale 2023: Nothing Phone (1) to be priced below Rs 25,000?
The Nothing Phone (1) will be available for under Rs 25,000 during Flipkart's Big Billion Days sale, according to various reports. The Nothing Phone (1) boasts a 6.55-inch flexible OLED display, a Qualcomm Snapdragon 778+ SoC processor.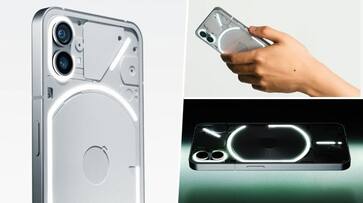 Looking for a mid-range phone around Rs 25,000? The Nothing Phone (1) could be available in the similar price range. How is it even possible, you ask? During the Flipkart Big Billion Days, the phone will be less than Rs 25,000. The beginning of the sale is scheduled for October. The Flipkart sale is expected to start on October 4 despite the fact that Flipkart has not provided a precise date.
According to a tweet from tipper Mukul Sharma, the Nothing Phone's (1) price would be reduced to Rs 23,000 soon. It's unclear if the bank offer is included in the lower pricing or whether the firm is simply offering a flat discount over the phone. Only when the day of the sale's launch is getting closer can it be verified.
The features of the 6.55-inch flexible OLED display of the Nothing Phone, which has a high refresh rate of 120Hz, are impressive. It has haptic touch motors for better user engagement, HDR10+ compatibility for vibrant images, and Corning Gorilla Glass 5 on the front and back panels for durability. Users should enjoy their visual experience thanks to this display.
The Qualcomm Snapdragon 778+ SoC, a powerful CPU that guarantees fluid performance, powers this smartphone. It can easily handle multitasking and demanding programmes when paired with 12GB of RAM. Additionally, the gadget has a generous amount of internal storage with choices of 128GB or 256GB, accommodating different user demands. Unfortunately, expanded storage is not an option.
Three alternative variations of the smartphone are available, giving customers options based on their tastes. A higher-end model with 12GB of RAM and 256GB of storage is also available, along with 8GB of RAM and either 128GB or 256GB of storage. Users may choose a configuration based on their needs for performance and storage.
Last Updated Sep 27, 2023, 12:24 PM IST