Apple Watch saves another life, detects undiagnosed heart condition: Report
Apple Watch has once again proven its ability to save lives, this time by detecting an undiagnosed heart condition in a woman named Elain Thompson. Doctors eventually found out about her heart block and a pacemaker was installed. Know the full story here.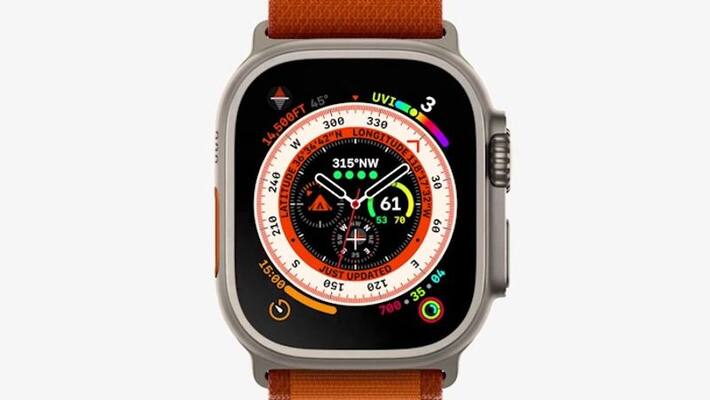 Once again demonstrating its power to save lives, Apple Watch identified Elain Thompson's undiscovered heart disease. According to media reports, Thompson's daughter urged her to wear the watch as part of her post-diagnosis care after she started having seizures in 2018. She had no idea that the ECG software on her Apple Watch would find abnormal heart rhythms and show the undiagnosed heart condition.
According to reports, Thompson's Apple Watch detected an abnormal heartbeat and prompted her to see a cardiologist. Her heart was monitored for a week by the cardiologist in order to monitor her health.
Also Read | iQoo Neo 7 India launch date CONFIRMED; to be available via Amazon
After doctors discovered her heart block, a pacemaker was implanted. "It kept me alive. I wouldn't have discussed it with the doctor if I hadn't gotten the alarm. I now always wear my Apple Watch," Thompson said to the Independent. She added, "It was so scary knowing I could have died. I flatlined for 19 seconds. I might not have woken up."
When Apple released the Apple Watch Series 4 in 2018, the first Apple Watch with ECG capabilities, it improved health tracking.
Also Read | iPhone 14, Samsung Galaxy S22, Google Pixel 7 & more: Check out top 5 deals during Amazon, Flipkart sale
In similar news, an Apple Watch alerted a 16-year-old Colorado boy as he was skiing with his mother to low blood oxygen levels, saving him from a probable coma. Early identification enabled treatment and recovery.
The low blood oxygen levels of media reporter Marcella Lee's kid were discovered by her Apple Watch when they were on a skiing trip in Colorado. Her son's lips and fingertips started to turn blue as a result, so she put her Apple Watch on his wrist to check his blood oxygen saturation. The result showed an extremely low level of 66%. This caused Lee to rush her kid to the hospital for treatment.
Also Read | 5 reasons why you should buy the latest Oppo A78 5G
Last Updated Jan 17, 2023, 2:11 PM IST