Apple reportedly working on AirPods Lite, to compete with cheaper wireless earbuds
Apple is reportedly working on cheaper AirPods earbuds, rumoured to be called "AirPods Lite". Apple currently sells four different AirPods versions in India and other global markets. The most affordable are AirPods 2nd-Gen for Rs 14,900.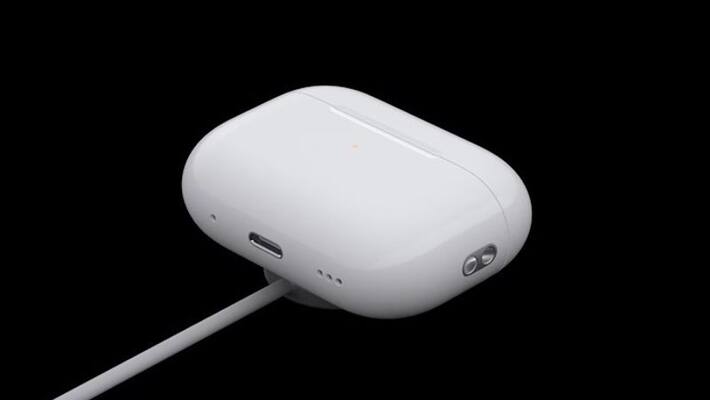 Apple is reportedly developing a new AirPods variant called the 'AirPods Lite' to compete with more affordable wireless earbuds on the market, predicts analyst Jeff Pu. Apple now sells four different AirPods versions with varying features and pricing points. The launch of a hypothetical "AirPods Lite" might make the most well-liked TWS earbuds, which have a loyal following but are notorious for their premium price, more affordable to a larger market.
Despite being extremely successful and gaining popularity, Jeff Pu forecasts that AirPods demand would decline in 2023, with shipments falling from 73 million units in 2022 to 63 million in 2023.
Also Read | Poco C50 launched in India; smartphone comes with leather-like texture design, fingerprint scanner & more 
Analyst Jeff Pu alleges in a letter that Apple has been working on a new device named "AirPods Lite." Although the feature set and specs are unknown, it may be substantially less expensive than current "non-Apple earbuds" in terms of pricing.
For the uninitiated, Apple reduced the price of the second-generation AirPods to $129 and introduced the third-generation AirPods for $169.  As of now, not much information is available about the Apple AirPods Lite but it can be expected that the price of the upcoming AirPods Lite will be less Rs 10,000 as the standard Apple AirPods are available at Rs 12,000 on many ecommerce platforms.
Also Read | 5 major changes that happened at Twitter post Elon Musk's takeover
Apple launched the third-gen AirPods in 2021 and second-gen AirPods Pro in 2022, keeping the pattern in mind, it can be expected that Apple may launch AirPods Lite in late 2023. This is not the first time that rumours around the Apple AirPods Lite have popped up. AirPods are easily one of the most popular and notable earbuds on the market, with many brands still copying the design to attract more customers.
Also Read | Apple iPhone 14 available for Rs 46,990 on Flipkart! Know how to grab this amazing deal
Last Updated Jan 3, 2023, 3:38 PM IST