SRK gives sweetest surprise by greeting his fans outside Mannat; netizens hail, 'The king of Bollywood'
Feeling elated and emotionally overwhelmed with the unprecedented global success of Pathaan at the box office in just four days, Shah Rukh Khan finally surprised his fans with an appearance outside Mannat. Netizens have hailed him for his humility and love for his fans.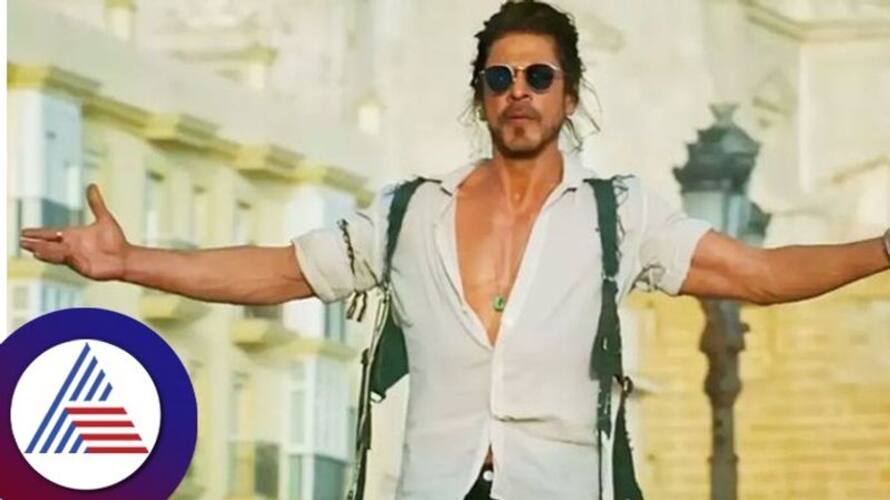 Pathaan continues to create new records globally. The film has become a huge global success for Bollywood in terms of performances, storyline, cinematography, and storytelling. 
Amid the fan frenzy that the Hindi film industry had not witnessed in a very long time, the Shah Rukh Khan starrer film, Pathaan has managed to create all the records. Its box office performance stunned all the critics and fans better than expected on opening day without any conventional marketing tools.
ALSO READ: Where is Adil? Netizens asked Rakhi Sawant as she cried terribly on losing her mother
A long and agonizing wait of four years finally came to an end. Shah Rukh Khan, the Baadshah of Bollywood, made his powerful comeback on the screens as the lead in Pathaan, and it was a day of celebration for Bollywood buffs.
While Pathaan exceeded the Rs 400 crores mark globally in only four days, the King Khan of B-town, Shah Rukh Khan, gave the sweetest and most unexpected surprise to his army of fans with his appearance outside Mannat. The global Bollywood icon came to his window outside Mannat. SRK gave kisses and thanked all his fans for their love on the film. He also did his signature pose, which made the fans swoon over his looks and physique. The video uploaded by a well-known Bollywood paparazzo account has gone viral in the last few hours, on Instagram.
"This is one song which feels like it was written exclusively for SRK," said a fan. "Really, you are King, SRK," a fan said. "If pathan became super hit, then wait for Atlee's jawan. It will be super duper mega hit of SRK whole career #Cantwait #JawaanLoading," a fan shared. "The king of bollywood," added a fan.
ALSO READ: Cues on how the dating game of Gen Z can be like in 2023
Last Updated Jan 30, 2023, 7:29 AM IST