Actor Soham Pawaskar speaks about how he prepared for his role in 'Rajmudra' during the lockdown
Soham Pawaskar is rightly preparing himself for his much-awaited debut in the film 'Rajmudra'.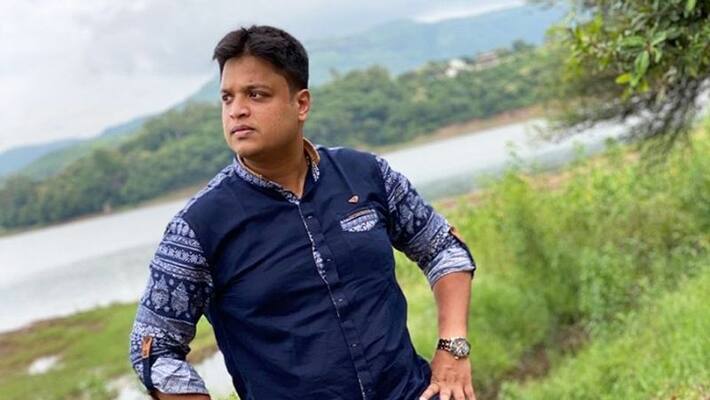 Acting is an art which requires a lot of preparation. Right from dialogue delivery to diction, physique to getting into the character, a professional actor needs a lot of grooming. Soham Pawaskar is rightly preparing himself for his much-awaited debut in the film 'Rajmudra'. 
The actor developed his love for acting through skits and dramas during school. Moreover, he has wide experience in theatre and short films. Amidst the lockdown due to COVID-19 crisis, the Marathi film's shooting had been put on hold.
During this time of lockdown and staying indoors, Pawaskar has utilized his time in preparing for his role. Soham is playing a parallel lead in the film and his role is important as per the film's plot. 
The Marathi film revolves around the story of today's youth and their love for Chatrapati Shivaji Maharaj. The actor is not just working on his diction but is also taking care of his diet regimen and his look. "I am reading historical books and watching plays and facts about Shivaji Maharaj", said Pawaskar.  
However, before making his foray as an actor, he worked in the corporate field for a decade. Soham is a digital expert and has specialized in social media marketing and artist management. While working as a corporate employee, the young actor auditioned for several ads and shoots. While working as a social media marketer, he established connections with a lot of artists, actors, directors, producers and other creative personalities from the film fraternity. 
Along with this, Soham has also overcome all the odds and is now ready to make a transition in his professional life. "It has been a roller-coaster journey so far. A much-deserved change from a corporate field to the entertainment industry, I am really excited to see myself on the screen", added Soham. Well, we hope Soham Pawaskar has mastered his art in the right way during the lockdown and we cannot wait to see him in 'Rajmudra' soon. 
Last Updated Aug 10, 2020, 4:16 PM IST