Shah Rukh Khan thanks his fans for showering love on Pathaan, says, 'Thank u for letting the sun shine'
Taking to his Instagram handle, Shah Rukh Khan has thanked all his fans for showering so much love on Pathaan.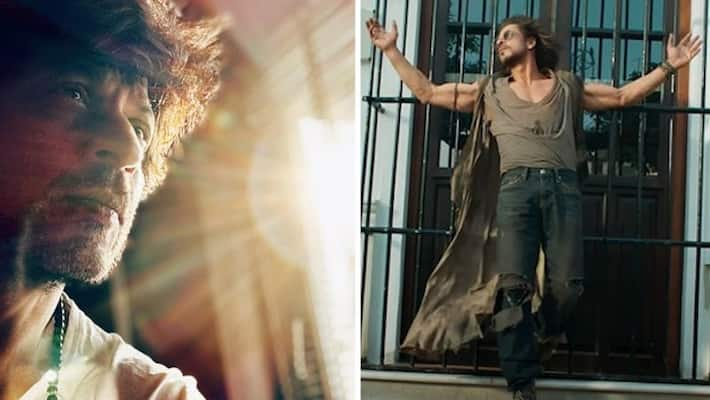 Amid the fan frenzy that the Hindi film industry had not witnessed in a very long time, the Shah Rukh Khan starrer film, Pathaan has managed to create all the records. Its box office performance stunned all the critics and fans better than expected on opening day without any conventional marketing tools.
A long and agonizing wait of four years finally came to an end. Shah Rukh Khan, the Baadshah of Bollywood, made his powerful comeback on the screens as the lead in Pathaan, and it was a day of celebration for Bollywood buffs.
ALSO READ: After Pathaan, are Salman Khan, SRK about to reunite on screens for Tiger 3? Here's what we know
But fans were in for a visual treat when the eternal Karan Arjun duo and real-life best friends, Shah Rukh Khan and Shah Rukh Khan, came on screens and won hearts with their remarkable on-screen chemistry. Especially fans loved Tiger's surprise appearance in a crucial scene within Pathaan. Both SRK and Salman acting was so flawless.
Amid Pathaan creating new records for Bollywood globally, King Khan of Bollywood and global icon SRK has finally taken a moment to thank all his large fandom globally, the God for letting his film Pathaan release smoothly in the theatres without any glitches. Feeling so much loved and emotionally overwhelmed by receiving this love, SRK took to his Instagram handle and posted a stunning picture of himself. In the picture, fans can see how keenly the Pathaan star is looking at the sunlight coming inside from his balcony. Also, it is a perfect candid pic. 
Shah Rukh posted the picture of himself on his official Instagram handle. His caption for the same read, "The Sun is alone….it Burns….and comes out of the darkness to Shine again. Thank u all for letting the Sun shine on #Pathaan."
Many fans have showered their love on the global superstar in comments. "Cause there was never, and there will never be superstar like you. Pathaan colossal success is a testament to everything you deserve. 32 years of persistence, commitment, and pure hard work. KING for more reasons than one!," said a fan. "The king of Bollywood, You are the one who has saved the honor of Bollywood," said another fan. "Ye to sirf shuruwat hai sir abhi aur bhi baki hai today pathaan will surpass kgf2 and in upcoming days Pathaan will surpass bahubali 2 Indian nett collection record and will make unbreakable record for bollywood movies ye kam sirf aap hi karsakte the," said another fan. "You are the Sun for us Sir.....you give all of us Hope to Shine," a fan shared.
ALSO READ: SRK's witty reply on when he will start Red Chillies eatery wins the hearts of fans
Last Updated Feb 8, 2023, 6:38 PM IST