Shah Rukh Khan's birthday: 7 hilarious tweets that prove he is the King of humor
Discover why Shah Rukh Khan is adored for his witty charm as we compile his funniest tweets to celebrate his 58th birthday.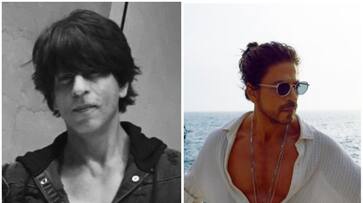 The iconic actor Shah Rukh Khan has found a special place in the affections of people worldwide. While he is renowned as the "King of Romance" for his captivating performances in numerous Bollywood films, Khan has consistently demonstrated his ability to excel in diverse roles, showcasing his versatility as an actor.
Besides that it's widely agreed that SRK's clever and humorous comments have endeared him to everyone. From time to time, the 57-year-old actor demonstrates that no one can surpass him when it comes to engaging with fans in an entertaining manner. Whenever he hosts an "Ask Me Anything" session on Twitter, a platform he joined in 2010 with a humorous tweet, he consistently provides delightful content. Every single time, he is adept at responding to all kinds of questions, whether they are compliments, requests, or criticisms from his Twitter followers. To celebrate Shah Rukh Khan's 58th birthday, which is tomorrow on November 2nd, here's a collection of his most amusing tweets.
 
1. When it comes to quick wit, there's no beating SRK, and here's a prime example. 
2. SRK - "The King of Sarcastic Replies"
3.  SRK's secret of energy 
4. Shah Rukh shared a picture of him after getting clean shaved -  
5. Shah Rukh's reply to fan who calls himself 'garib'  
The list is extensive, but these tweets should provide a good sense of just how remarkably witty and intelligent Shah Rukh Khan is. 
ALSO READ: Shah Rukh Khan's birthday: Colleague rifts to relationship rumors; 6 biggest controversies of King Khan
Last Updated Nov 1, 2023, 6:23 PM IST