Sangram Singh has been associated with the Bollywood and entertainment industry since 2012. He has been a part of four Reality TV shows, including Bigg Boss and Nach Baliye. He made his Bollywood debut in the movie 'Uvaa', in 2015. He has also hosted many sports shows.
Sangram Singh is gradually making his mark in the entertainment industry. He had begun his career as a professional wrestler, before moving on to choose other career paths, that includes philanthropy, social service, motivational speaker and becoming a health guru.
Of late, the entertainment industry, especially Bollywood, is under the scanner, following the mysterious death of Sushant Singh Rajput, who committed suicide at his Mumbai residence. As investigations go further, numerous reasons have been linked, from nepotism to depression, as well as the connection of drugs.
On the same note, Sangram opened up about the reasoning of nepotism, as he feels that it is often being misunderstood. He thinks that bringing in a talent of someone's choice is not nepotism, but taking away someone else's role actually is.
"Today, if I happen to bring in someone in the industry, who I know well enough, or is close to me and I see potential in him, it's actually a good thing. However, if in the process, I'm replacing someone who is talented as well, or taking away someone else's role, when the replacement happens to be less talented than the former, it qualifies as nepotism. It happens everywhere, be it entertainment, politics, sports, etc," said Sangram in an exclusive interview with Asianet Newsable.
Sangram also brought up the ongoing case of Sushant and said, "As far as Sushant is concerned, he lost it after he got involved with the wrong woman. He was going good with his first girlfriend, Ankita Lokhande. The moment he switched women, things started to go wrong with him, leading him to fall under depression. He lost his own battle. However, I'm not entirely blaming him. The ones' responsible for making him take this drastic step are equally guilty and should be punished at all costs."
ALSO READ: Sangram Singh: If festivities are more important than your life during pandemic, it's your call to make
Sangram has some entertainment projects in line, as he is set to feature in a couple of movies, Ek Tha Khashava and God of Cricket (portraying Sachin Tendulkar). However, the release dates of the movies are yet to be confirmed.
Upon being asked about other upcoming projects, Sangram said that the pandemic has delayed everything, but he would be making announcements soon. "What can I say now! Everything has been delayed. But, there would be some projects coming in soon, which I would announce in the due course. From TV shows to movies, I would do it all," he said.
As far as Sangram's personal life is concerned, he has been in a long-time relationship with fellow Bollywood actress Payal Rohatgi and has been engaged to her since 2014. He opened up on his marriage plans and said that it would happen soon.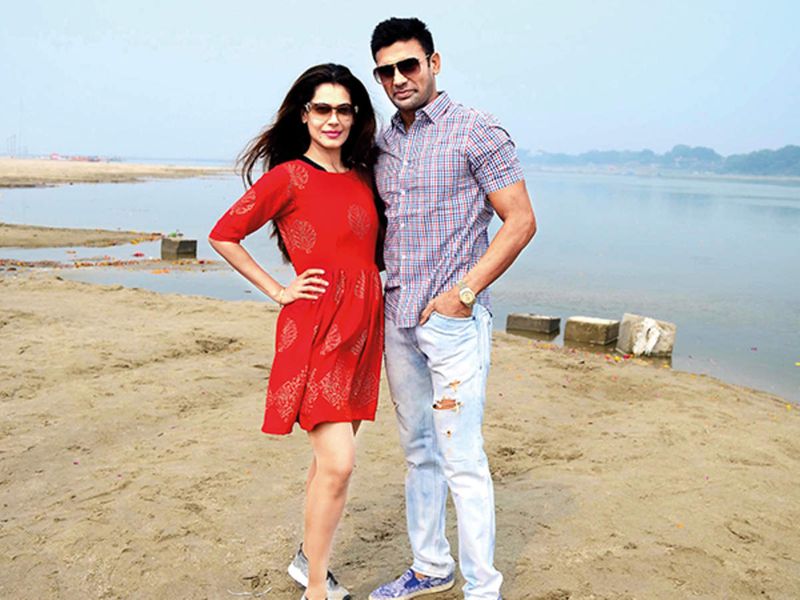 "There are plans to get married soon. The pandemic has delayed this as well. Furthermore, Payal's grandmother passed away, and other kinds of stuff popped in between, leading to the delay. However, there is no rush. We both had decided that we would take it slow and steady when it comes to marriage. Yes, it has been a long time since we got engaged, but the day is not far enough when we eventually tie the knot," he concluded.