Russell Brand's gross suggestion for 15-year-old's birthday party in 2007 goes viral; THIS is what he said
In the most recent Russell Brand news, an audio recording causes uproar and the actor's alarming comment raises questions.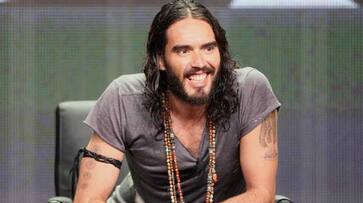 Trigger Warning: The article contains references to rape and abuse.
Comedian and actor Russell Brand's earlier remarks and deeds are coming under scrutiny amid a barrage of accusations. This time, fresh footage from The Russel Brand Show, his BBC radio programme, has surfaced online. The latest video shows a 15-year-old calling Brand to ask for advice on how to spend her 16th birthday. Additionally, the actor's suggestion appears to be an unsettling notion. Here is the main topic of the recently released audio.
A previously unheard audio sample from his BBC radio programme, "The Russell Brand Show," has sparked new debate. The 2007 video footage that just surfaced has prompted more inquiries into Brand's actions and remarks addressing sexual themes. The audio clip is from Brand's radio show and was posted on social networking platform X (previously known as Twitter) by UK current affairs programme Channel 4 Dispatches. It features a caller who is 15 years old and is looking for ideas for her impending 16th birthday party. 
In the course of the conversation, Brand, who was 48 at the time, gave the caller some advice for her party, including proposing that she base the theme on "legal sex" in light of her impending age of consent. The comedian went on to make several remarks that some have deemed offensive and controversial, such as suggesting a vampire-themed party or masked ball as appropriate choices. The newest audio sample is available right here.
Last Updated Sep 20, 2023, 5:31 PM IST