Reddit fans bash Ashneer Grover for speaking about Salman Khan in the 'Tu Tadak' language
No matter what, controversies can never leave Ashneer Grover alone. A fan's video thread wherein he is talking about Salman Khan has gone viral mainly because of the TV personality addressing the global icon in the 'Tu Tadak' language. He is receiving a lot of flak on social media for the same.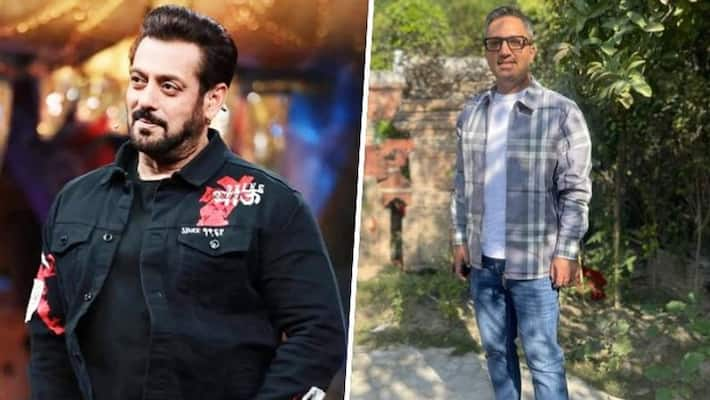 Ashneer Grover gained recognition and fame for his memorable stint as a Shark in Sony TV's Shark Tank India Season 1, had aired on Sony TV in 2021. But now, on the Reddit platform, a video thread wherein a fan has shared a video clip of his interview about Salman Khan has gone viral. The ardent fans have bashed him for using the 'Tu Tadak' language while talking about the global Bollywood superstar.
Social media can be a vicious and dangerous place for celebs and personalities. No one is spared from the ardent fandom and fans trolling them for their wrongdoings. Ashneer Grover gained immense love, accolades, and an ever-growing fanbase with his no non-sense Shark stint in Shark Tank India season 1. He is also the target of ardent bollywood fans and users on Reddit.
ALSO READ: Spotted: Malaika Arora, Kartik Aaryan, Sara Ali Khan, Neetu Singh and other celebs
A thread wherein a fan has uploaded his interview clip wherein he is talking about Salman Khan has gone viral. In the clip, Ashneer addresses Salman Khan in the 'Tu Tadak' language, which has irked ardent Salman fans. They have bashed the entrepreneur for speaking in such an insulting manner about the global bollywood icon.
We look at some of the fiery comments by the fans defending Salman Khan.
"I'm not a fan of Salman, but it's so weird to see someone aged about 40 talking in "tu-tadak" for a guy in his late 50s. Maybe it's the culture and tradition speaking," said a fan. "I get that. I even mentioned that in the comments. But the comment was basically more on how can he talk about an older guy like that," another fan said. "Yup, I understand your point. This guy is talking like that publicly. That is the difference. I doubt I would talk about a guy way older than me in such a way on a public platform," a fan added. "No you are not. I feel the same. It is odd to hear usko on someone with so much experience and age. Yes, people talk like this aapas mein. But here he is talking about Savlon business sense on a podcast/video interview. It still is under some professional interaction. He sounds his usual self, lol; batameez," a fan said. "This guy is known for being straight forward and harsh on shark tank and supposedly smarter than other shark tank investors. But this is not his show. He should at least respect the age, if not the stature, while talking to/about others," a fan shared.
ALSO READ: Pathaan: Know Shah Rukh Khan, Deepika Padukone, John Abraham's FEES for this YRF movie
Last Updated Jan 19, 2023, 12:25 PM IST