Prabhas is all set to play Lord Shiva in Vishnu Manchu's next Kannappa; read details
After Lord Ram, Telugu star Prabhas is all set to portray Lord Shiva in Vishnu Manchu's next film, Kannappa. The movie is a mythological fantasy epic where Prabhas is said to make a special appearance for 15-30 minutes.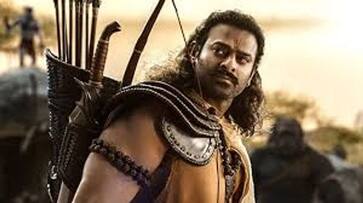 Prabhas is scheduled to play Lord Shiva after playing Lord Ram in Om Raut's Adipurush. The actor has officially signed up for actor-producer Vishnu Manchu's Kannappa, where he will purportedly play Lord Shiva. Taking to X (formerly known as Twitter), Vishnu posted, ''Har Har Mahadev,'' congratulating Prabhas on his 'dream project'.
The film is a mythological fantasy epic, and Prabhas is expected to make a cameo appearance for at most 15-30 minutes. However, despite his modest appearance, he will play a significant role in the film's narrative, which is still unclear. The identities of the possible stars appearing in Kannappa are likewise being kept under wraps, as are the majority of the information.
Also Read: Maharaja: Jawan star Vijay Sethupathi SHOCKS netizens and fans with his latest poster
On the other hand, Vishnu had participated in an elaborate puja ritual at Tirupati's Sri Kalahasti temple to commemorate the initiation. 'Kannappa,' a high-profile production with a big budget, will be directed by Mukesh Kumar Singh and co-produced by Ava Entertainment and 24 Frames Factory. The new film is set to begin production shortly, with musical compositions handled by Manisharma and Stephen Devasi.

Vishnu Manchu was most recently seen in the 2022 Telugu language horror-comedy film Ginna, which bombed at the movie office despite rave reviews from audiences and critics. Aside from it, he produced the action-drama film Son of India.
Prabhas, on the other hand, will next be seen in the action-thriller film Salaar: Part 1 - Ceasefire, which will be released in November 2023 after being delayed owing to post-production concerns, relocating from its original September 28 release date.
Also Read: Jawan Box Office Day 4: Shah Rukh Khan, Nayanthara's film earns Rs 287 crore in India
In addition, he is now filming Kalki 2898 AD, an epic sci-fi action picture that is set to hit theatres in May of next year. 
Last Updated Sep 11, 2023, 12:03 PM IST