Mahadev app case: Mumbai police files FIR against 'Style' actor Sahil Khan, details here
Sahil Khan's name is reportedly involved in the Mahadev app case among 31 other actors and an FIR is said to be filed against him.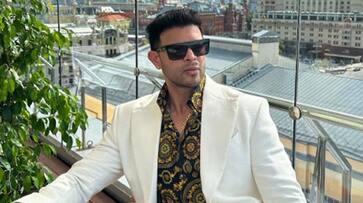 The Mahadev betting app case has been making news for some time now, and several actors from the Hindi film industry have been named in the case. Now, reportedly the name of actor Sahil Khan, who appeared in the film 'Style, is also linked to this case, and an FIR has been filed in the case. 
The police report
On November 7, Mumbai Police filed a FIR against 31 persons, including Mahadev Book App promoters Saurabh Chandrakar, Ravi Uppal, and Shubh Soni, under various sections of fraud and gambling.
The allegation
As per reports, Sahil Khan is accused of using his influence to contact celebrities and arrange parties. According to a report, an FIR has been filed against the actor as an app operator and his difficulties may worsen in the future as the case is very serious. Allegedly, a complaint has been filed against him for operating the Khiladi betting app. Previously, Sahil Khan was spotted in a video of an online betting app party in Dubai.
Also read: Mahadev Betting App Case: Kapil Sharma, Shraddha Kapoor, Huma Qureshi, Hina Khan summoned by ED (Read Details)
Claim of fraud worth crores
It is said that Bankar had filed a complaint in court, and the court had ordered the Matunga police to open an investigation. Bankar claims that the app has cheated individuals to the tune of Rs 15,000 crore. This app was used by players to engage in fraudulent operations. Aside from the style film, the actor has also appeared in films such as Aladdin and Double Cross.
Celebrities named in the case
So far, celebrities such as Ranbir Kapoor, Sharaddha Kapoor, Kapil Sharma, Huma Qureshi, Hina Khan, Tiger Shroff have been named.  
Last Updated Nov 13, 2023, 1:59 PM IST