Kolla Movie Review: Is Priya Prakash Varrier, Vinay Forrt's film worth watching? Read THIS
Malayalam movie Kolla features Rajisha Vijayan, Priya Prakash Varrier, Vinay Forrt, Prem Prakash, Prashanth Alexander Jeo Baby and Shebin Benson. The movie has received thumbs up from social media users.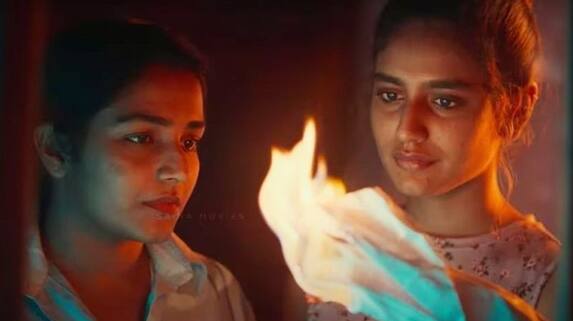 The highly awaited Malayalam film Kolla, written by the legendary pair Bobby-Sanjay and directed by Suraj Varma, has finally hit the big screens. 'Kolla' was released in the theatres on Friday (June 9), ending moviegoers everywhere's waiting. This fascinating thriller, produced by KV Rajeesh under Rajeesh Productions, centres on two young girls as the key characters. Today, Kolla was released in the theatres, ending moviegoers everywhere's waiting. Kolla is released with Ranjan Pramod's O Baby, which has Dileesh Pothan in the lead.
Kolla storyline: 
The narrative is set in a small town and follows the journey of two ambitious girls as they open a beauty shop and receive incredible support from the local community. Their lives are jeopardised, however, when an unexpected occurrence sets off a dangerous cat-and-mouse chase. They must embark on an exciting, suspenseful journey to outwit their pursuers and escape the fatal trap. 
Also Read: Ameesha Patel turns 47: Gadar 2 actress SEXY and BOLD photos go viral on her birthday
Kolla cast and crew: 
The skilled Rajisha Vijayan, the captivating Priya Prakash Varrier, and the prominent Vinay Forrt lead the cast in bringing these exciting characters to life. The screenplay, written by two physicians, Jasim Jalal and Nelson Joseph, promises a gripping story. Lachu Rajesh joins as co-producer and key parts are played by Alencier, Prashanth Alexander, Jeo Baby, Shebin Benson, and Prem Prakash. Ravi Mathew Productions also assists to the production, improving the aesthetic and technical parts of the picture.
Also Read: Bloody Daddy Review: Shahid Kapoor's film released on Jio Cinema gets mixed reaction
Shaan Rahman's fascinating music composition complements the riveting tale, adding an added dimension of excitement to the on-screen drama. Rajavel Mohan's cinematography captures the atmosphere of the little village, while editor Arjun Ben guarantees a smooth and compelling watching experience.
Shebeer Malavattath oversees production, while Rakhil crafts the appealing visual direction. Sujith creates gorgeous outfits, while Ronex's makeup abilities provide the ideal touch of glitz. Jisan Paul, the designer of Palai Designs, designs an unusual title design. 
Last Updated Jun 9, 2023, 1:21 PM IST