Kerala High Court quashes criminal proceedings against actor Unni Mukundan in sexual harassment case
Malayalam actor Unni Mukundan was facing a trial over a sexual harassment case. The complainant accused the actor of sexual harassment in 2017, claiming that when she visited his Kochi home to discuss a movie production, he made an attempt to sexually assault her.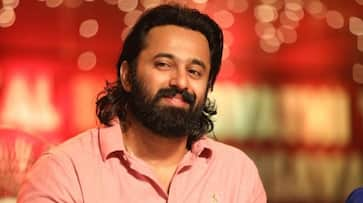 Kochi: The Kerala High Court on Wednesday (Sep 13) quashed the criminal proceedings against actor Unni Mukundan in a sexual harassment case. The order was passed by Justice Gopinath P after noting that a settlement had been reached between the actor and the complainant woman.
Also read: Nipah virus scare: Two health workers under observation; samples sent to Pune
"No public interest will be served by continuing with the proceedings against the petitioner (Mukundan). Chances of a successful prosecution are also minimal in light of the settlement arrived at between the parties," the order stated.
The Malikappuram actor was facing trial for allegedly committing the offences under Sections 354 (outraging the modesty of a woman) and 354B of the Indian Penal Code (IPC) before a Judicial First-Class Magistrate Court.
The actor was accused of trying to rape and forcefully kiss the complainant, an Austrian woman of Indian descent when she went to meet him to give him details on a potential movie script.
When deciding the case, the trial court had ruled that the material made available had established the existence of each element necessary to support the allegations of crimes. As a result, it chose to establish charges against Mukundan instead of granting his request for discharge.
Mukundan then filed a revision petition with the Session Court that challenged the trial court's judgement. The Sessions Court denied the petition and upheld the trial court's conclusions. Upon receiving notice of a settlement with the complainant through an affidavit, the High Court first approved Mukundan's plea for a stay of the trial.
On May 23, the High Court declined to dismiss the criminal charges against Mukundan and ordered the trial court to move forward with the case and reach a decision within three months.
Another affidavit dated May 27 was produced in the current plea. The complainant-woman's signature appeared on the document, which said that the two of them had settled their personal quarrel.
Last Updated Sep 13, 2023, 7:31 PM IST