Kaithi 2: Director Lokesh Kanagaraj reveals new update on Karthi starrer sequel
Leo Director Lokesh Kanagaraj has announced Kaithi 2. The first part of the movie' Kaithi' was released on October 26, 2019 and is celebrating 4 years today.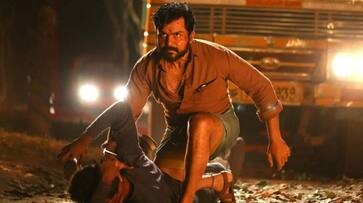 Lokesh Kanagaraj's second film, Kaithi, has completed four years since its release on October 26. 2019. The movie, which features Karthi in the lead role, is an unforgettable experience for fans. The 2019 action thriller film "Kaithi" stands as one of the finest cinematic offerings in recent memory. This movie provided its audience with an indelible and memorable experience, cementing the name of director Lokesh Kanagaraj in the hearts of fans.
In 2022, Lokesh Kanagaraj officially announced that there would be a second part of Kaithi. However, there were no further updates. On the fourth anniversary of Kaithi, the producers of Dream Warriors Pictures announced the second part of the movie.
The arrival of the second part has been announced by releasing Kaithi's making video on social media platforms. The makers have written along with the video that they are waiting for the lifetime settlement. And it has been included in the video that Dilli is coming back. 
Meanwhile, the director recently said that Kaithi 2, Rolex: Star Alone, and Vikram 2 are the next upcoming movies in Lokesh Universe. Lokesh also stated that there is a plan to make Vikram 2 the last film in LCU. 
Leo was the latest movie directed by Lokesh. The movie starred Thalapathy Vijay, Trisha, and Sanjay Dutt in the lead roles.
 
Last Updated Oct 26, 2023, 8:53 AM IST