In pics: Footballer Sunil Chhetri's wife Sonam is here to blow your mind
Sunil Chhetri showcased a fantastic performance and had the crowd jumping with joy when the Indian team beat Kenya by 3-0. This has surely increased India's chances of reaching the finals of the Intercontinental Cup.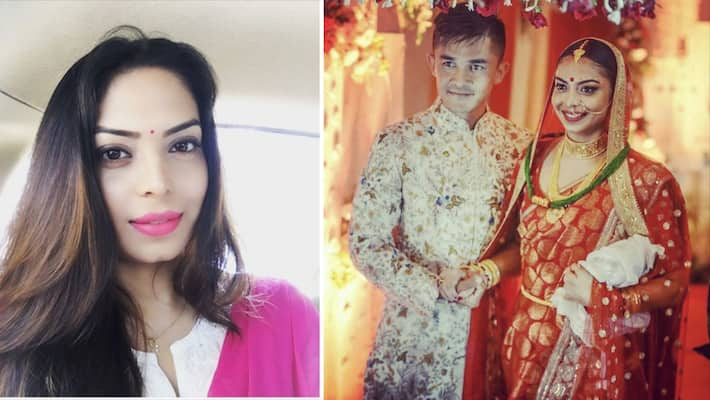 Responding to Sunil Chhetri's request, 9,000 fans witnessed the magical game, which was also Chhetri's 100th international appearance. But apart from Sunil, there was a girl in the crowd, cheering for Chhetri and the team who caught the attention of the shutterbugs. It was none other than Sunil Chhetri's wife, Sonam Bhattacharya.
Though people know quite a bit about Sakshi Dhoni, Anushka Sharma, Hazel Keech, little is known about Chhetri's beautiful wife Sonam Bhattacharya. Here we give you a glimpse into the life of another celebrity wife. 
Sonam is the daughter of Subrata Bhattacharya who had made the football team Mohan Bagan proud. The couple who tied the knot in 2017 were in a relationship for quite a long time before getting married. 
Sonam has pursued business management from Scotland and she owns two hotels in the Salt Lake area in Kolkata. Being the daughter of Mohan Bagan legend Subrata, Sonam understands the challenges faced by Sunil quite easily and is always by his side, then as his girlfriend and now as his wife. 
It was delightful to see Sonam cheering for the team as husband scored his 61st goal. Sunil Chhetri and Sonam Bhattacharya are surely setting the couple goals.
Here are pictures that prove the couple looks adorable together: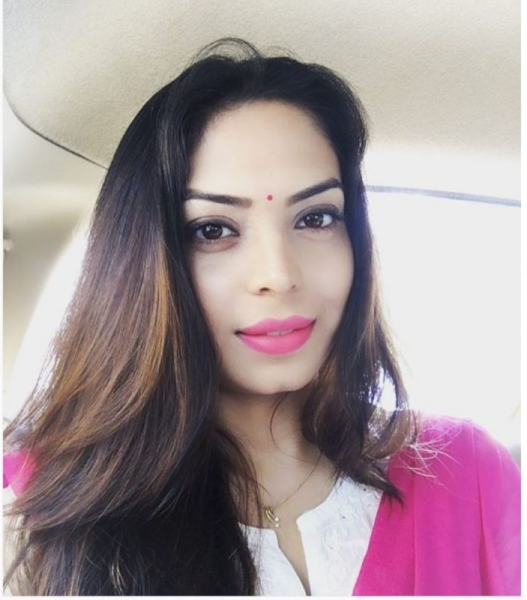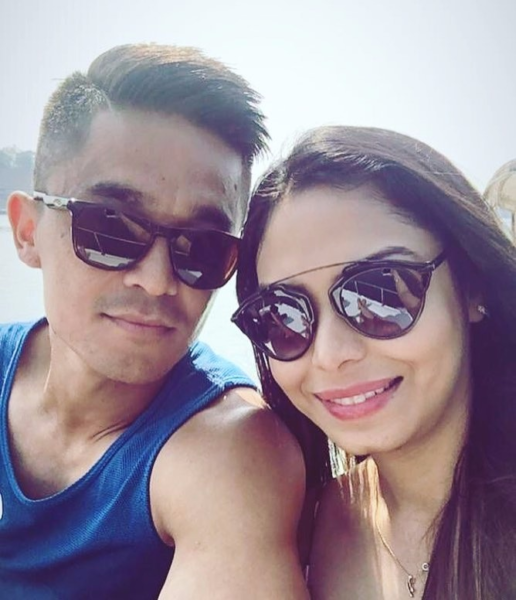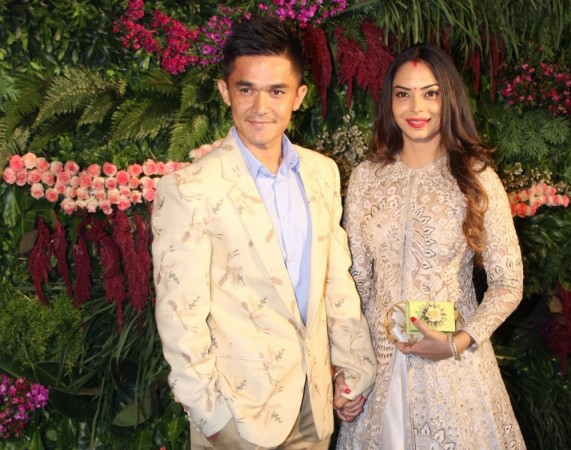 Last Updated Jun 5, 2018, 2:39 PM IST