Himani Singh talks about working with DJ Snake and hosting Mouni Roy's wedding and more (Exclusive)
DJ and emcee Himani Singh recently performed at the launch of the British supercar McLaren in Mumbai, and opened the show in Hyderabad for famous international DJ Snake. Asianet Newsable got candid with Himani Singh on her experience working with top singers like Arijit Singh, Guru Randhawa, Honey Singh and Meet Brothers and more..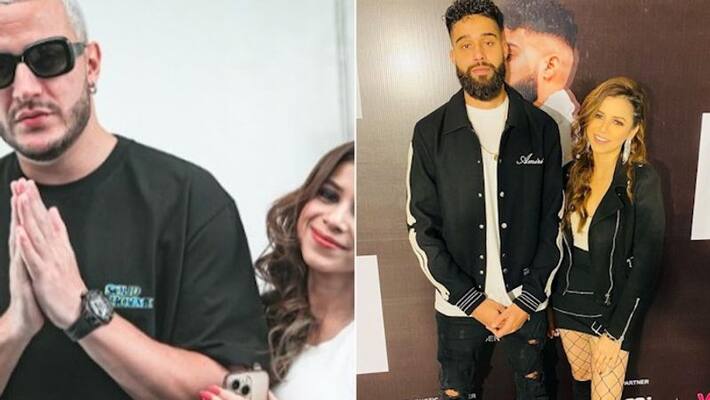 Himani Singh, a DJ and emcee, has been performing since the age of 18 and has risen to become one of India's most sought-after music performers. She has opened for and hosted performances by DJ Snake, AP Dhillon, Arijit Singh, Atif Aslam, Guru Randhawa, Amit Trivedi, Honey Singh, and Raftaar, among others. 
Himani is Meet Bros' official concert opener, and she has performed at high-profile brand events and movie debuts like McLaren, Lamborghini, Audi, Amway, Dhoom 3, actress Mouni Roy's wedding, and many more... 
Himani began as an emcee and has since hosted and opened for some of the world's top musical celebrities. As a result, she was naturally drawn to music. "My work is to amuse the audience and I discovered that I can combine my love for music and my understanding of engaging huge crowds by merging DJing and Emceeing. With my natural abilities, I can provide my clients and audiences with a one-stop entertainment solution."
Himani is a self-taught DJ who, like emceeing, refined her technique by studying other DJs and asking for assistance while on the job. "I enjoy playing Bollywood as DJ Himani and performing Disco-House as Hi-Jynx."
Also Read: Want to visit Manali for FREE? Watch Vijay Deverakonda's latest video to know how to go
"I am focused on being a breakthrough female music artist from India. Why stop at Bollywood? My music can transcend boundaries and I want to take my music international. I think music is a universal language, and I am focusing on creating the best experience for the crowd, and I am sure once the crowd loves me I will be accepted everywhere", she added.
Himani talks about her experience working with Meet Brothers for more tha 6 years, "Working with the #1 Entertainers in India?! A dream come true. I learnt the true meaning of what a performer is supposed to be like. How to bring energy on stage and get the whole audience to go on a musical journey with you. I have had a blast!"
So, what about opening for globally renowned artist DJ Snake in Hyderabad, she said, "Obviously, I was nervous opening for one of my idols, but the warmth of the crowd, and a couple of words of encouragement from DJ Snake himself, help settle my nerves and get me into my groove. Once I am on stage I am in my zone, and nothing else matters. I thrive on the big stage and this was one of many more to come!"
Also Read: Ranbir Kapoor looks upset with Neetu Kapoor; netizens notice his facial expression-WATCH
Himani also talked about hosting concerts for Arijit Singh, Guru Randhawa and Honey Singh, "I think the energy of the crowd, the anticipation and the fan following that these artists have. They have a cult following, and my job as a host becomes easier, because I love the high of being on stage with these passionate fans."
On hosting actress Mouni Roy's wedding in Goa, "To be honest, Mouni Roy, even though is a huge celebrity, is a warm, humble and gracious person. I felt like I was hosting a family wedding with good vibes, good people and a fantastic time. It was an emcee's dream to host the wedding of such a beautiful couple" 
Last Updated Jan 8, 2023, 12:24 PM IST