Here is why J-Hope and Becky-G's Chicken Noodle Soup hip hop song is trending number 1
J-Hope and Becky G collaborated song Chicken Noodle Soup is trending number 1 on Twitter in 16 countries. Here is why KPOP music is taking internet by storm.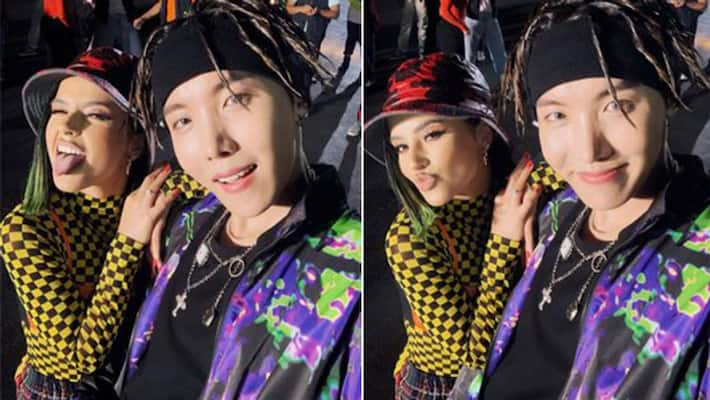 KPOP is not only popular in Korea but also around the world. The recent collaboration of J-Hope and American singer Becky-G for 'Chicken Noodle Soup' has taken the internet by storm.
The single was released today and within minutes it has crossed 5 lakh views on YouTube. Moreover, Chicken Noodles Soup is trending number 1 in 16 countries.
Becky G had met the BTS KPOP group at the Billboard Music Awards earlier this year. Since then there were speculations of collaboration with the BTS singers.
According to reports, J-Hope has written the Korean lyrics of the song and Becky-G has written the Spanish lyrics.
This is the remix version of the song Chicken Noodle Soup by musician DJ Webstar and rapper Young B, with a touch of Korean rap and Spanish lyrics.
The Video has gone viral. It is also said that J-Hope's first ever dance was for the original song Chicken Noodle Soup. Becky G was also enamoured by the song in her younger days.
Last Updated Sep 27, 2019, 4:56 PM IST