Fans speculate 'Salaar' is remake of 'Ugramm': True or False? FIND
Social media buzzes with Salaar vs. Dunki debate over remake claims. Get the scoop on the theories and official statements by Salaar's director.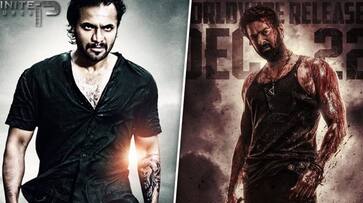 The social media buzz is ablaze with discussions about the Salaar vs. Dunki clash, as fans and influencers are fervently sharing their theories. Within the Salaar camp, there's a claim that Dunki is a remake of Dulquer Salmaan's "CIA," while those in the Dunki camp insist that Salaar is a reimagining of "Ugramm." Is there any validity to these claims? Well, Team Dunki has yet to release any official content from the film, leaving us in the dark about its true nature. What we do know is that Dunki revolves around the world of illegal immigration through donkey fights, which sets it apart from the romantic focus of "CIA." However, no official confirmation has been provided.
Conversely, Salaar may share a dark aesthetic reminiscent of "Ugramm," but that doesn't equate to being a remake. Director Prashanth Neel addressed this speculation during the promotion of "KGF Chapter 2" last year. When questioned about Salaar's connection to his earlier work, "Ugramm," Neel explicitly stated that Salaar is not a remake or adaptation of "Ugramm." "All of the films that I make will have some shade of Ugramm. That's my style! But Salaar is a fresh story; it's not a remake or adaptation of Ugramm." he said.
Last Updated Oct 1, 2023, 2:03 PM IST