Did you know Vidhu Vinod Chopra gifted Amitabh Bachchan Rolls Royce to make up for a fight? Details here
Vidhu Vinod Chopra revealed that he had a disagreement with Amitabh Bachchan on the set of his film 'Eklavya', following which the director gifted a luxury, Rolls Royce.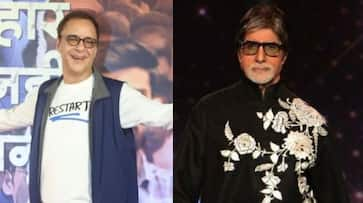 Indian filmmakers Vidhu Vinod Chopra and actor Amitabh Bachchan are two notable names in the Hindi cinema industry. While the two have worked together in films, the director revealed that he had a disagreement with the famed actor on the set of his film 'Eklavya', following which he gifted a luxury, Rolls Royce.
In an interview, Vidhu Vinod Chopra recalled Jaya Bachchan's confidence that the two would fight on the set of 'Eklavya', saying, "When we were making 'Eklavya', Amitabh Bachchan came to the sets with one suitcase for a two-month schedule." 'Amit, you travel extremely light?' I inquired. 'No, Jaya told me that you cannot tolerate more than one week,' he explained.
The filmmaker went on to say that the two creative persons fought after 10 days. He went on to say, "Because he did not leave and completed the whole film, I gifted him a Rolls Royce worth Rs 4.5 crore, because he tolerated me and did a great work in the film."
It is believed that Amitabh Bachchan later sold the car for an undisclosed price.
Vidhu Vinod Chopra
Vidhu Vinod Chopra, known for critically praised films such as 'Parinda', '1942: A Love Story', and 'Mission Kashmir', returned to the director's chair after a three-year break with the Vikrant Massey-starter '12th Fail'.
About '12th Fail'
'12th Fail' is based on Anurag Pathak's best-selling novel which follows the extraordinary experiences of IPS officer Manoj Kumar Sharma and IRS officer Shraddha Joshi. The film depicts the lives of hopefuls preparing for the Union Public Service Commission (UPSC) examinations.
It extends beyond the bounds of a single exam and encourages applicants not to give up hope in the face of failure, but to regroup and continue on their path.
Last Updated Nov 11, 2023, 5:12 PM IST