Detective Boomrah creator Kahanikaar Sudhanshu Rai talks about popular character, future plans
Sudhanshu Rai is the creator of character Detective Boomrah, who has gained immense popularity on social media and other internet platforms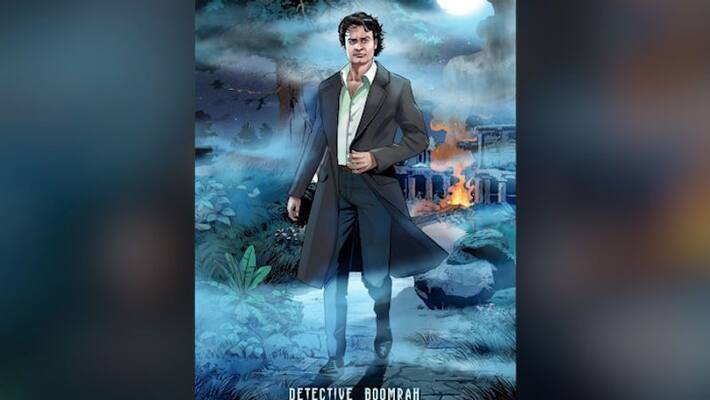 Sudhanshu Rai is one of the most popular new-age storytellers on various online and social media platforms. He conceives as well as narrates his stories, which are published under the banner of 'Kahanikaar Sudhanshu Rai'.
While most of his stories hail from genres such as horror, thriller, detective and science fiction, he has also penned a few heart-touching and inspirational stories such as 'Adhyapak Ram', 'Mangu Chitrakaar' and 'Holi Wala Dost'.
Rai is the creator of character Detective Boomrah, who has gained immense popularity on social media and other internet platforms within a short span, receiving overwhelming love and appreciation from fans. Detective Boomrah is the latest name in the league of extraordinary detectives created by literary geniuses over time.
A multifaceted personality, Rai is also a serial entrepreneur, yoga practitioner and spiritual enthusiast, who enjoys the company of enlightened saints and leaders. Instead of successful professionals, he draws his inspiration from common masses, who according to him are happy, lively and spirited inside-out. Here is a chat with Rai.
Question: Please give a brief background about yourself?
Rai: I am a writer, a storyteller and an entrepreneur. What's closest to my heart is being a storyteller. Writing and narrating stories allows me to satiate the creative self within. It further allows me to help people digress from issues that bother them, at least temporarily.
Q: What made you venture into storytelling?
Rai: There was always a storyteller in me since childhood. I would say I was a curious kid, who observed everything around him very keenly. People talking or walking in a busy market or children going to school, everything appeared as a story to me. I used to minutely discern people's mannerism, expressions and oration as if they were characters playing a certain part in a story. And later as I grew up, I started weaving such observations and experiences in words, thereby becoming the storyteller, or say Kahanikaar, that I am today.
Q: Is there any specific genre you specialise in?
Rai: I have penned stories from across varied genres, be it a love story, a tale of emotional bonding or inspirational stories. But my listeners have expressed special affinity for stories that hail from detective, mystery and horror genres. And these genres have become my niche. A fictional detective character that I conceived, Detective Boomrah, has attained immense popularity within a short span. My stories featuring Detective Boomrah have been loved the most.
Q: What are you currently working on? What are your future plans?
Rai: I come up with a new story on my YouTube channel and Facebook page every week. But we are now moving beyond online and social media platforms, and the unveiling of Detective Boomrah's look is the first step in this regard. We soon plan to launch Detective Boomrah on the big screen and OTT platforms. We are initiating talks with some leading OTT platforms for a series featuring Detective Boomrah, which is expected to come up in near future. And going forward, the plan is to bring Detective Boomrah as a character on the silver screen. For now, we have unveiled the first look of Detective Boomrah, which has received a great response from my listeners and fans.
Q: Can you share some insights about Detective Boomrah? What to expect?
Rai: Detective Boomrah as a fictional detective character has achieved an iconic status even before his look was unveiled. Detective Boomrah is in fact a recognised keyword on the internet today. What makes him different is his style of approaching and cracking a case. He believes in the mantra of 'nothing is impossible' and doesn't refrain from venturing into the world of paranormal or aliens. His look too is very unconventional from what you have seen in most such characters, as in he does not smoke a pipe, doesn't even don a hat or a dhoti-kurta. He is very different from the detective characters you have come across until now, both in appearance and attribute.
 
Last Updated Jul 18, 2020, 1:59 PM IST