Dedicated fan constructs temple in honor of Rajinikanth, says "I don't watch any other actors' movies..."
Fan-built Rajinikanth temple in Madurai, India, showcases deep admiration for the superstar. Multi-generational devotion and continued stardom reflect his iconic status in Indian cinema.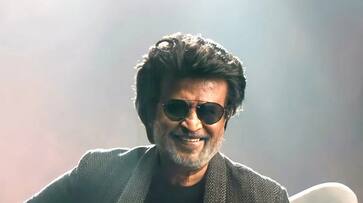 In the city of Madurai, located in Tamil Nadu, there exists an undeniable allure surrounding superstar Rajinikanth, prompting one ardent fan to construct a temple dedicated to him. Karthik, a fervent admirer of Thalaivar, has taken his adulation to unprecedented heights by establishing a shrine within the confines of his own residence. At the core of this shrine stands an imposing 250-kilogram statue of the iconic superstar. For Karthik, Rajinikanth is not merely a film star; he embodies a divine presence. The shrine he has meticulously built is a testament to his profound reverence for a man renowned not only for his acting prowess but also for his larger-than-life persona. Karthik's daughter, Anushiya, shares her father's deep devotion to Rajinikanth, and together, they venerate him with the same intensity and devotion that others offer to their deities in temples.
Kartik expressed to ANI - "I don't watch any other actors' movies except Rajinikanth. For us, he is God, so I made a temple for him. I love Rajinikanth. We have been Rajinikanth fans for five generations in our family".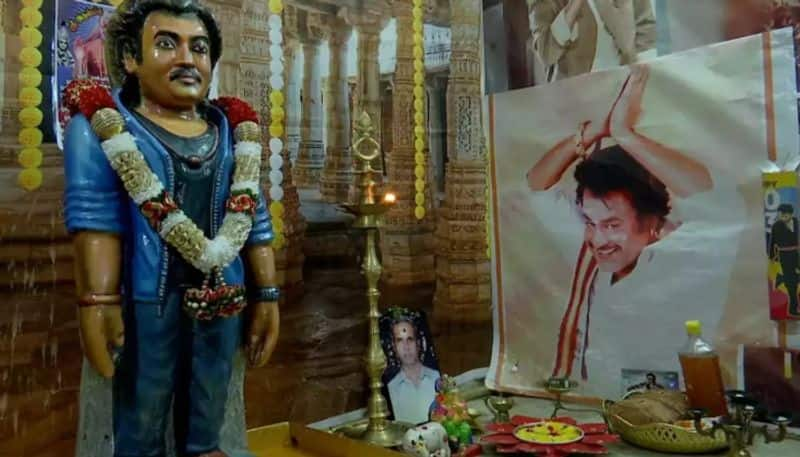 Rajinikanth's fan following transcends the boundaries of Madurai and even Tamil Nadu. His popularity spans across the entire nation. Temples and shrines dedicated to the superstar have emerged in various regions of India, underscoring the magnetic attraction of his stardom and the unwavering loyalty of his fans.
Rajinikanth's age, an impressive 73, has not diminished his larger-than-life aura. He continues to command the same level of attention and admiration as he did during the zenith of his career. His latest cinematic endeavor, the blockbuster film "Jailer," garnered global acclaim, reaffirming his status as a formidable presence in the realm of Indian cinema.
Moreover, Rajinikanth is currently in the limelight for his role in "Thalaivar 170," directed by T.J. Gnanavel. The film boasts an ensemble cast that includes none other than Amitabh Bachchan, marking their first collaboration since the iconic movie "Hum" in 1991. This development has sent fans into a frenzy, eagerly anticipating the cinematic magic these two legends will conjure on the screen once more.
Rajinikanth's enduring popularity and his unwavering commitment to the silver screen suggest that the love from his fans is unlikely to wane. As his fanbase continues to expand, one can expect to witness even more extravagant demonstrations of devotion and admiration for the revered Thalaivar in the future.
ALSO READ: Bradley Cooper, Gigi Hadid dating rumors heat up as they go on theatre date - Read details
Last Updated Nov 2, 2023, 8:35 PM IST