Comedian faces rage from netizens for taking potshots on 'death' of FRIENDS star Matthew Perry - READ
While ardent fans of the iconic American sitcom 'FRIENDS', his co-stars and global fanbase are still in shock and coming to terms with the shocking and unexpected death of late star Matthew Perry. A celebrated comedian who earlier was a script writer for 'Saturday Night Live,' Kevin Brennan, is facing ire and anger from ardent fans of 'FRIENDS' sitcom globally and netizens for mocking and indirectly taking potshots on the death of Matthew Perry.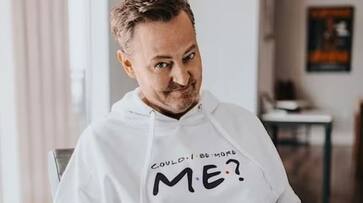 Podcaster Kevin Brennan, who used to write for 'Saturday Night Live', is facing immense backlash on social media for mocking the death of Friends actor Matthew Perry. Matthew was found dead in his bathtub at his Los Angeles home. Following the tragic loss, Kevin took to his X handle and wrote a sarcastic and brutal tweet post which read, "Drowned in a hot tub, hahahaha."
ALSO READ: Harrdy Sandhu recalls stage harassment says, 'A lady hugged me, licked my ear'
Not only this but later on, the podcaster who wanted to milk money and fame from his tweet that trashed and took a scathing dig at the death of iconic American sitcom 'FRIENDS' star and actor Matthew Perry went on to officially re-share an official media report of the headline that read, "Ex-SNL Writer-Comedian Kevin Brennan Mocks Matthew Perry's Death."
Giving his brutal and trashy reaction to the same and tried to defend himself from wrath and unabashed fury to salvage himself from the heat of hate comments directed at him, which were all over the microblogging tweet handle X that insulted Kevin Brennan for being so worse and insensitive by the globally vast FRIENDS fandom, comedian and podcaster Kevin tried to argue and do a defence of himself by saying how he did not intentionally mock death of Matthew Perry but thought that it was funny. His tweet that enraged ardent fans and netizens on X read, "I did not mock it. I just thought it was funny. But I do love it when junkies die."
A fan insulted Kevin and wrote, "It is sad when someone takes a tragedy and tries to gain popularity from it."
Another netizen slamming Kevin added, "Oh wow. You are a really terrible person. No wonder you do not have any friends."
A netizen bashing Kevin shared, "Sad you find this will make you relevant. Millions are mourning this man. The same can not be said for you when your time comes. Even from your own family."
ALSO READ: Did Cristiano Ronaldo ignore Salman Khan? Check out this viral video for the truth | WATCH
Last Updated Oct 31, 2023, 12:59 PM IST