Chhello Show is amongst Variety's top predictions for final Oscar nominations
The excitement amid the makers and cast of Chhello Show is at an all-time high. Variety's Awards Editor predicts LAST FILM SHOW (Chhello Show) among his top 5 Oscar nominations.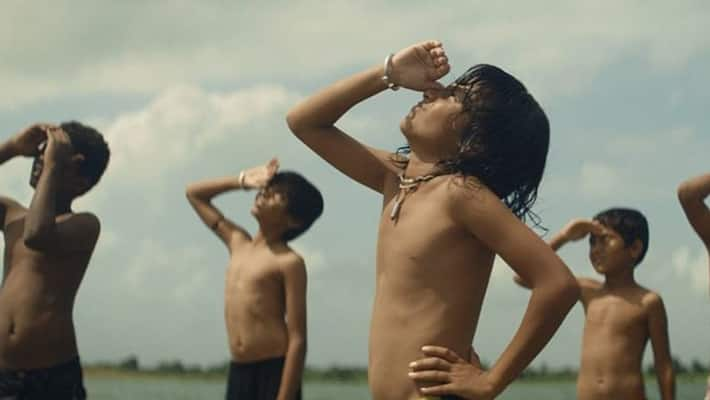 Noted filmmaker Pan Nalin directed the coming-of-age Gujarati language drama film Last Film Show is an unstoppable force now. Chhello Show created history by becoming the first Indian film in 21 years to be officially shortlisted in the Best International Feature Film category at the 95th Academy Awards. 
As the Oscar fever builds up, the film has created another new benchmark as it has emerged as an odds-on favorite. Also, Chhello Show is emerging as a top contender for the nominations. Last week, Global icon Priyanka Chopra lent her support for the film and hosted a screening for Academy members in Los Angeles.
ALSO READ: 'It's a special film': Priyanka Chopra pens a heart-felt note on hosting LA screening of 'Chhello Show'
More recently, Variety's renowned Awards Editor and Senior Vice President Tim Gray listed Last Film Show among his top 5 predictions for the Oscar nominations. Variety is a leading international entertainment news company known for their spot-on awards predictions. Tim Gray had earlier named Last Film Show as a film raising our country India's hopes for an Oscar win this year.
Last Film Show follows a cinema-obsessed boy, Samay (Bhavin Rabari), in rural Gujarat and his coming of age as he moves forward to realise his dreams. The film is based on and inspired by the childhood of noted filmmaker Pan Nalin. It sheds light on his friendship with a local projectionist who has been praised by critics worldwide ever since it had its premiere at the TriBeCa film festival.
The film Chhello Show got produced by Siddharth Roy Kapur Dheer Momaya alongside Pan Nalin. It was released by Samuel Goldwyn Films in the US and by Roy Kapur Films in India. Orange Studios is releasing the film in France, while Shochiku Studios and Medusa are bringing it to Japanese and Italian cinemas.
ALSO READ: Last Film Show is the fourth film in Indian cinema shortlisted for 95th Academy Awards
The Last Film Show was released in theatres across India in October and in the United States earlier this month. The film is streaming in India on the global giant streamer Netflix. Always making our country proud globally, the global Bollywood ambassador and icon Priyanka Chopra recently had a golden chance to host the screening of this film in LA a couple of days back. After watching the 'Chhello Show', the actress had felt really happy and overwhelmed.
Last Updated Jan 17, 2023, 4:04 PM IST