BTS team up with Jimmy Fallon ON The Tonight Show
The latest episode of The Tonight Show Starring Jimmy Fallon was an episode-length celebration of BTS. This time instead of being in 30 Rockefeller Central, Fallon delivered his monologue on a train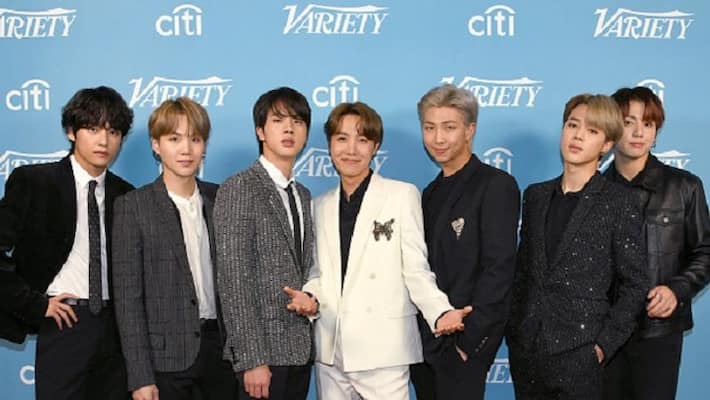 The Tonight Show Starring Jimmy Fallon was an episode length celebration with BTS. The members of BTS sat with Fallon for an interview about their careers, new albums and love of John Cena. BTS just released their new album Map of the Soul:7. 
Instead of being in 30 Rockefeller Central, Fallon delivered his monologue on a train and did his "Thank You Notes" bit. They also spent some time at the iconic Katz's Deli, played a tournament of subway games, and ultimately performed their song "ON" inside Grand Central Terminal.
BTS have become one of the biggest artists in the world and have outdone nearly all of their peers. Their constant desire to deliver to their fans have made them what they are - undoubtedly, one of the biggest sensations in the world.
 Map of the Soul:7:
This is the fourth studio album from the K-pop supergroup. It features a whopping 20 tracks. Map of the Soul features several singles from Persona, plus previously released tracks Black Swan, Interlude: Shadow and Outro: Ego.
Last Updated Feb 25, 2020, 1:19 PM IST