Athiya Shetty, KL Rahul Wedding Update: Check out where Suniel Shetty's daughter is getting married (VIDEO)
Videos of Suniel Shetty's lavish Khandala farmhouse have been doing the rounds on the internet ahead of Athiya Shetty, KL Rahul's wedding due to its magnificent decor. The house is located on a hilltop, surrounded by lush greenery, spread over vast stretches.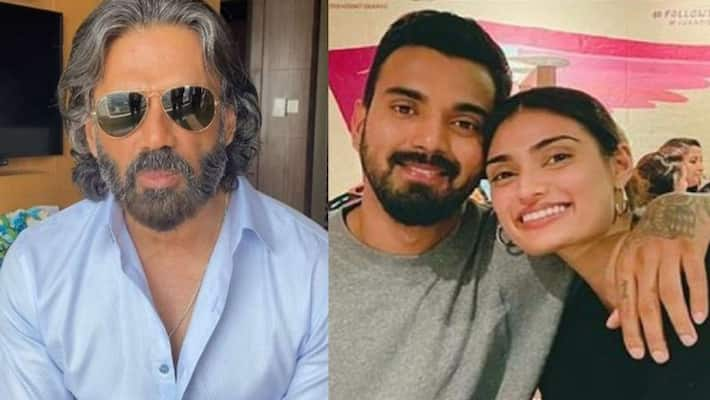 The wedding of Bollywood actress Athiya Shetty and Indian cricketer KL Rahul has recently become a major topic of debate among fans. According to sources, the celebrity couple will marry sometime after January 23. According to some rumours, the wedding would take place in Suniel Shetty's opulent Khandala mansion, Jahaan. 
Pictures and videos of the actor's lavish Khandala residence have been doing the rounds on the internet ahead of the wedding due to its magnificent decor.
Suniel Shetty previously opened the doors of his magnificent Khandala house in a video released by Asian Paints on YouTube, much to the pleasure of social media fans. The actor's ideal residence is built on a charming mountaintop surrounded by lush foliage and extends across large areas. The interiors have earthy-themed walls and various potted plants.
Also Read: Here's what happened when SS Rajamouli met Steven Spielberg
In the video, we saw, a wooden entryway with a beautiful white-colored Buddha statue positioned on a patio platform in the first few seconds. The hardwood floorboards in the stunning living room provide a rustic character to the space. The high ceiling is adorned with lovely pendant lights, and one wall is entirely dedicated to the actor's amazing mask collection. Suniel mentioned that he loves nature, which explains all of the wood décor and several plants.
Also Read: Who is Bianca Censori? Meet Kim Kardashian's ex-husband Kanye West new wife
The dining area overlooks the beautiful green garden and is fashioned in a wooden geometric pattern. The living room is amazing, with a sky-open ceiling to view the floating clouds in the azure skies. Many portions of the idyllic house have glass walls to let in natural light. Beige-coloured sofas are also a big draw.
The wide balcony overlooking immaculate green hills demonstrates Suniel Shetty's appreciation of spending time in nature. There's also a distant walking area lined on both sides by emerald-green trees, ideal for a stroll.
Last Updated Jan 14, 2023, 6:05 PM IST