Anupamaa: Rupali Ganguly, Gaurav Khanna to face old villain; shocking twist to look for
Anupamaa plot twist: Aman Maheshwari played Nakul, Malti Devi aka Gurumaa's favourite student in the gurukul, might come back to wreak havoc in Anupama's life; read details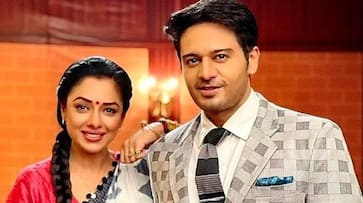 Anupamaa, starring Rupali Ganguly and Gaurav Khanna, is no longer at the top of the TRP ratings. So, in an attempt to resurrect the incredible TRPs that the game has had since the beginning, the creators have chosen to add some spectacular twists and turns. We shall soon notice several changes in Anupamaa's life. She is currently working on healing herself and others from the death of her beloved son Samar, who she lost not too long ago. 
Amidst this, we witnessed Malti Devi entering her life and soon they come to know about her being Anuj's biological mother. She currently resides with the Kapadia family and is quite insecure about Anupamaa's significance in Anuj's life. Malti Devi is making a lot of effort to kick Anupamaa out of the house. She uses Choti Anu to illustrate Anupamaa's concern for the Shahs and her lack of respect for the Kapadia. But the programme will shortly include another horrifying death.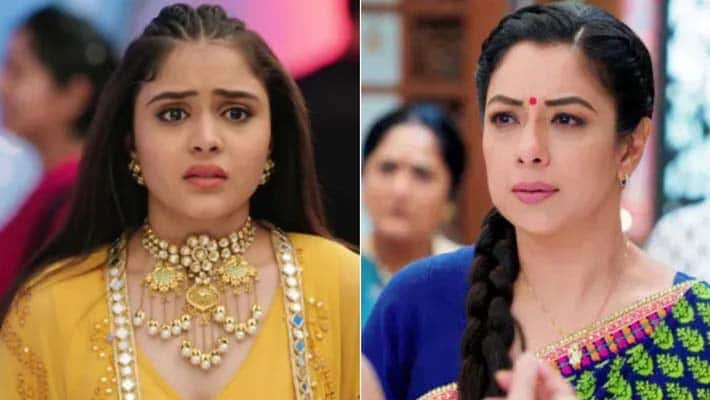 Also Read: Aishwarya Rai, Anushka Shetty to attend Bengaluru Kambala at Palace grounds
Anupama update: 
The news about Rupali and Gaurav's daily soap opera hasn't stopped since Star Plus formally revealed the forthcoming song. The station revealed that Anupama will be moving to the United States of America, which is a startling development.
The forthcoming episodes will have a unique surprise that the creative team has in store for the viewers. Anupama's long-held ambition of visiting the US will eventually come true, but everything has a cost. When we inquired about the next song, an exclusive insider reportedly told Filmibeat that "she might have to leave something precious at home to step ahead in the race called life."
Recall how Nakul had threatened to ruin Anupama's life earlier? Nakul, the favoured pupil of Malti Devi, also known as Gurumaa, was portrayed by Aman Maheshwari in the gurukul.
"When questioned about it, Aman responded, ''As of right now, from a creative standpoint, Nakul might or might not return to Anupamaa.'" I'm not really sure," Aman said to Tellychakkar.
Also Read: 'Bandra' filmmakers sue Youtubers like Aswanth Kok for negative reviews
Anupamaa, another twist: Will Choti Anu perish in the series?
Choti Anu would pass away in the drama. Malti Devi is the reason for this, but Anupamaa will be held accountable for all of the accusations. Given that Choti Anu is his life, Anupamaa would be devastated, and Anuj will also lose it.
Last Updated Nov 16, 2023, 10:52 AM IST