Amitabh Bachchan shatters NFT records, earns 520,000 dollars in a day
Amitabh Bachchan's 'Madhushala' NFT collection bagged the highest bid of $4,20,000 on Day 1 in India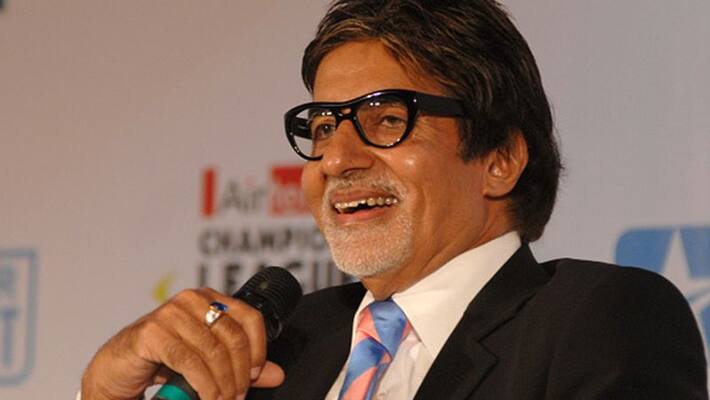 Bollywood superstar Amitabh Bachchan made a record-breaking entry into the digital asset business. As soon as the actor launched the Non-Fungible Token collection, it beat all previous records to garner $5,20,000 in India on the first day of the auction.
According to the NFT platform Guardian Link, the auction will close on November 4, 2021. Bachchan's 'Madhushala' NFT collection bagged the highest bid of $4,20,000 on Day 1 in India. Along with this, Bachchan had put seven autographed posters of his hit films up for auction. Bids of over $100,000 were made in a single day. Overall, Bachchan's NFT collection reached the highest bid of $520,000 in India on the first day of the auction, which is a record to date. 
Bachchan has recorded his father Harivansh Rai Bachchan's 'Madhushala' poem in his voice and put it up for auction, which people have lapped up instantly. The actor's NFT collection was launched in September in association with the NFT platform BeyondLife.Club.
For those wondering what an NFT really is, well, it is actually a digital asset like cryptocurrency, which is sold online only. In this, there is digital trade of art, music, videos, etc. In this, only blockchain software like crypto is used. On selling NFTs, the amount is also received in the form of cryptocurrency.
The unique aspect of Bachchan's NFT collection is that it is the first to be guarded by technology that prevents it from being copied. The technology, provided by GuardianLink, ensures that the digital property rights of the owner are protected.
Bachchan has put up his special things for auction on this platform. Besides the 'Madhushala' poem and special posters carrying his signatures, the superstar had also put up some of his clothes and books for auction. Alongside Bachchan, a few other Bollywood celebrities, too, have announced the launch of their NFTs. These include actors Salman Khan and Sunny Leone.
Last Updated Nov 2, 2021, 8:19 PM IST