'Takeshi's Castle' to air with 'Titu Mama' aka Bhuvan Bam as presenter
The 90s TV game show Takeshi's Castle is making a comeback as a web series on Amazon Prime Video, with Bhuvan Bam as the commentator. The show will feature challenging games, humorous commentary, and nostalgic entertainment for fans.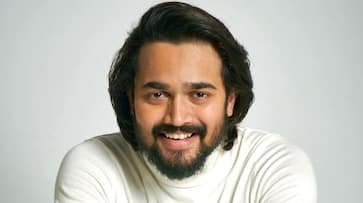 The beloved 90s TV game show, Takeshi's Castle, is making a comeback as a web series, and this time, actor and YouTuber Bhuvan Bam will be providing the commentary. Amazon Prime Video recently announced the Indian reboot of the iconic Japanese game show, featuring Bhuvan Bam as the commentator. The eight-episode series will soon be available for streaming on the platform.
Expressing his excitement about being part of the iconic show, Bhuvan Bam stated, "Since the original version of Takeshi's Castle was on television, I have been an ardent fan of the concept, execution, and the hilarity of the game show. It's highly nostalgic for me to have grown up seeing the show and now voicing it is genuinely a full circle moment."

World Social Media Day: Kusha Kapila to Bhuvan Bam, how influencers stay relevant
The show is expected to retain the essence of the original series, with contestants facing swashbuckling adventures, challenging games, and humorous commentary. Bhuvan Bam will incorporate one of his popular characters, 'Titu Mama' from 'BB Ki Vines,' to add elements of fun and laughter.
In Takeshi's Castle, over 100 contestants known as the 'attacking army' attempt to conquer the formidable castle, encountering various guards, devils, and giant foam mushrooms along the way. Only the bravest and luckiest contestants will have the opportunity to challenge Takeshi himself and potentially win 1 million yen.
Takeshi's Castle, with its hilarious commentary, was a big hit in its Hindi version, originally voiced by Jaaved Jaaferi. While the news of the reboot has excited many fans, some have expressed nostalgia for Jaaved Jaaferi's iconic commentary.

'Cheetah is the new King of Jungle': Dr Bro's viral humorous video
Manish Menghani, Director of Content Licensing at Prime Video India, mentioned, "Takeshi's Castle is certainly one of the most iconic shows in India's television history. As a global streaming service, our mission is to curate diverse content from all corners of the globe, while preserving its relevance and resonance with our local audiences."
The revival of Takeshi's Castle promises to be an entertaining and nostalgic experience for viewers, combining the charm of the original series with Bhuvan Bam's unique comedic touch. Bhuvan Bam also shared the news on social media, generating anticipation among his followers for the upcoming show. The web series is expected to provide a fresh and exhilarating experience for both longtime fans and younger audiences.
Last Updated Sep 14, 2023, 4:40 PM IST