'Leo' promotion: Fans advise to address actor Vijay as only 'Thalapathy'; Read details
Thalapathy 'Vijay' movie Leo will hit theatres on October 9 worldwide. Vijay plays the title character, Leo Issa, in this film.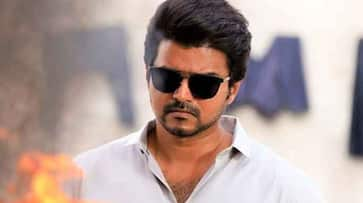 Thalapathy Vijay's 'Leo' with co-star Trisha, directed by Lokesh Kanagaraj, is releasing worldwide on October 19th. Leo is a part of the Lokesh Cinematic Universe franchise. Vijay plays the title character, Leo Issa, in this film.
For the promotion of Leo, Bussy Anand, Thalapathy People's Movement General Secretary, conducted an all-women members meeting at the organisation's Pannaiyur office on Saturday evening. One of the women started her speech by saying that she is a hardcore fan of Vijay and advised the entire crowd that Vijay should not be addressed by name and they should call him only "Thalapathy" in the future.
It is noted that those who spoke after this did not mention Vijay's name and kept calling him Thalapathy.
Leo will hit screens on October 19. Pre-booking for Leo has started in the UK. Leo became the first Indian film to open bookings in the UK six weeks before its release and sold 10,000 tickets within 24 hours.
Trisha is the heroine in the film, while Vijay is playing the lead role. Trisha is coming back as Vijay's heroine after 14 years. Sanjay Dutt, Arjun Manobala, Mathew Thomas, and Priya Anand play crucial roles in this film.
Earlier in February 3, Sony Music India unveiled a two-minute and forty-eight-second Leo Bloody Sweet promo on YouTube, garnering 66 million views and 2.1 million likes.
Last Updated Sep 10, 2023, 9:15 AM IST