'Kantara 2': Rishabh Shetty to commence shoot for sequel in THIS month; Know details
Critically acclaimed filmmaker and globally renowned Pan-Indian South star Rishab Shetty is gearing up and becoming ready to start shooting for the eagerly anticipated sequel to his hit film 'Kantara' this December. The action-packed sequel, to be shot in India, will be on a grand scale production-wise compared to the original and the filming is expected to conclude by August 2024.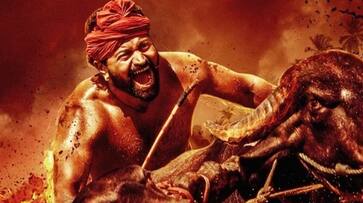 Fans are eagerly waiting for Rishab Shetty's 'Kantara 2'. The makers will start shooting for it by the end of this year. 'Kantara', released in September 2022, made waves in the country and also globally. It was considered a game-changer for multiple reasons, mainly due to its rise in popularity through positive word-of-mouth. Hombale Productions even submitted it for consideration at the Oscars. It's well-known that a sequel to the film is in the works, and pre-production efforts are underway. A leading Indian entertainment portal has secured an exclusive scoop on this development.
ALSO READ: Ayushmann Khurrana named 'World's Most Influential People' for three times in a row
A source close to the development spoke to the A leading Indian entertainment portal and said, "Kantara 2 shoot begins in December. Rishab is currently prepping for the film, which is getting conceptualized and planned to get shot on a larger scale than the first one. A lot of action can be expected in the second part. Hence, the shooting schedule is being spread and planned across vast timelines. The film will be shot across three phases and is expected to end by August 2024. Kantara 2 will get shot in the country."
Rishab Shetty is undergoing extensive physical training for the second part of the film. The script of the sequel film was locked in the first half of 2023, Chaluve Gowda of Hombale Films revealed to the leading Indian entertainment portal.
'Kantara' was initially released in Kannada and later in Hindi, Tamil, Malayalam, and Telugu due to its positive reception. The film is an action-thriller deeply rooted in Karnataka folklore, written and directed by Rishab Shetty. 'Kantara' also featured Kishore, Achyuth Kumar, Sapthami Gowda, and Pramod Shetty in significant roles.
ALSO READ: Alia Bhatt revisits her experience of working with Shah Rukh Khan, Sanjay Leela Bhansali - Know details
Last Updated Oct 9, 2023, 6:05 PM IST