'Bastian ke bahar runway karna tough hai': Sanjay Kapoor bashed for glorifying daughter Shanaya's struggles
In yet another new viral thread on Reddit, a fan's video clip of Sanjay Kapoor glorifying and shedding light on her daughter Shanaya Kapoor's modern-day struggles even after being a star kid has gone viral.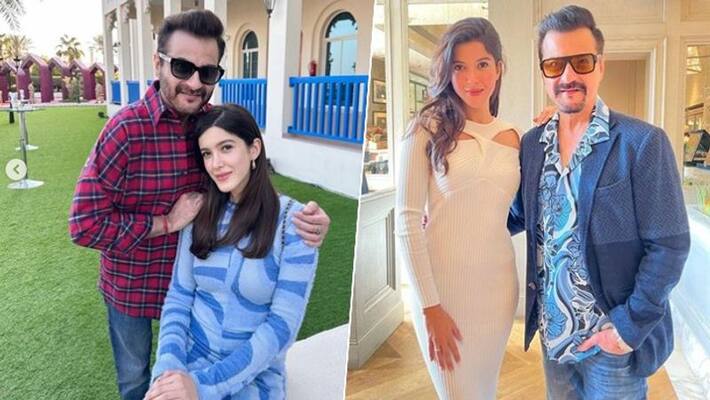 The debate between the non-star kids or outsiders being undeserving and nepo kids or the star kids having it easy, as they are handed the bollywood career to them by their well-renowned parents on a platter, is not a new thing. 
This debate between nepotism and truly deserving stars who have struggled is never-ending and has reached a boiling point. While the outsiders struggle to make their career and name known in the Bollywood industry, the star kids or nepo babies have it easy in their hands. Social media is a twisted and vicious place. If it can make you a superstar, it also has netizens that troll the star kids struggling even after being so well known.
ALSO READ: Reddit fans bash Ashneer Grover for speaking about Salman Khan in the 'Tu Tadak' language
While the debate around deserving vs. undeserving is still going on, people on the internet can't see actors and star kids show off their 'starry tantrums' in the name of 'struggles.'
A similar thing happened recently on the social media platform Reddit. A fan uploaded a video clip of Sanjay Kapoor's old interview from Fame Game promotions. In that clip, he is boasting and shedding light on his star-kid daughter Shanaya Kapoor's struggles even after she has such globally renowned parents and how it is not easy even after being a star kid. This interview has not settled well with the users and netizens who have slammed the 'Fame Game' star Sanjay Kapoor for glorifying his daughter Shanaya Kapoor's struggles.
Here are some users who have bashed the star for the same.
"Bastian ke bahar fashion runway karna tough hai. Gym ke bahar malaika walk karna tough hai," a user slammed. "And it is so tough na traveling in a chauffeur-driven Mercedes or Audi. Aise struggles hum sab ko dedo bhagwan," another social media user added. "But she had to go to a restaurant a lil bit far away. Boo hoo bechari," a user slammed. "Sanjay and Maheep have put it in her head from a kid she will be a movie star. Now she is 23 and has no movies. It must be embarrassing for her. They have put that pressure on her and are responsible for all the trolling she received for her looks etc. I remember there was a nickname called Supandi which may have come from this sub," a user shared.
ALSO READ: Varisu, Thunivu, Waltair Veeraya on OTT: Know when Vijay, Ajith Kumar and Chiranjeevi's movie will release
Last Updated Jan 20, 2023, 2:02 PM IST