This incident occurred during the shooting of Shankar Nag's film Nodi Swamy Naviriodu Heege in 1983. A young boy Manjunath was asked to wait for the cab which would take him to the sets. The shooting was scheduled in Bengaluru Palace, and Manjunath was waiting in Yeshwanthpur.
As Manjunath was waiting for the Ambassador car, he saw a Luna race towards him. Manjunath himself was in for a shock when he saw actor and director Shankar Nag ride a Luna. A happy Manjunath climbed the Luna, and the two-wheeler started. It so happened that there was some problem in the Ambassador car and it would not start. But Shankar Nag, who knew the boy would be waiting just picked up a Luna and came to pick Manjunath up himself.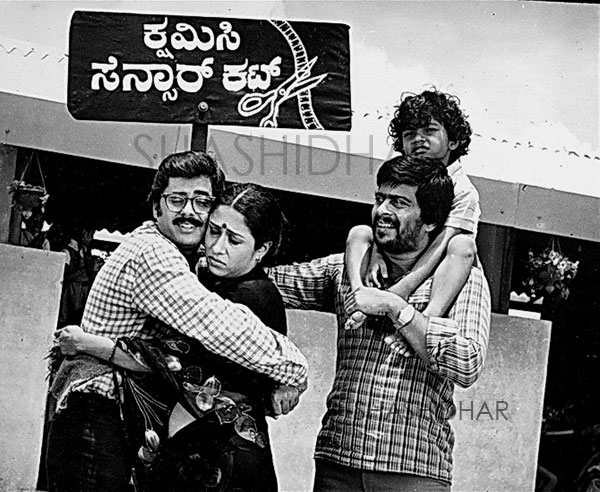 What followed next was nothing short of a sequence from the film. As Shankar's Luna drove Manjunath, the pace of people's vehicle slowed down and people started in disbelief. The star was riding a Luna! Though Shankar was not riding it at full speed, the vehicle made a considerable amount of sound. Manjunath was busy looking at people's reaction.
Then came the spot where the traffic police was trying to help the people move without any trouble. He was constantly whistling, and when he saw Shankar Nag ride the Luna, he just stood there without any motion and though in the mouth still, the whistle stopped making the sound!
The horse and its love for the Mudde
During the shooting of Anjada Gandu in 1988, starring Ravichandran and Khushboo, a horse made the life of the hero, heroine, Manjunath and the entire crew difficult. 
The shooting was being carried out in a plantation in one of the villages as planned by the director Renuka Sharma.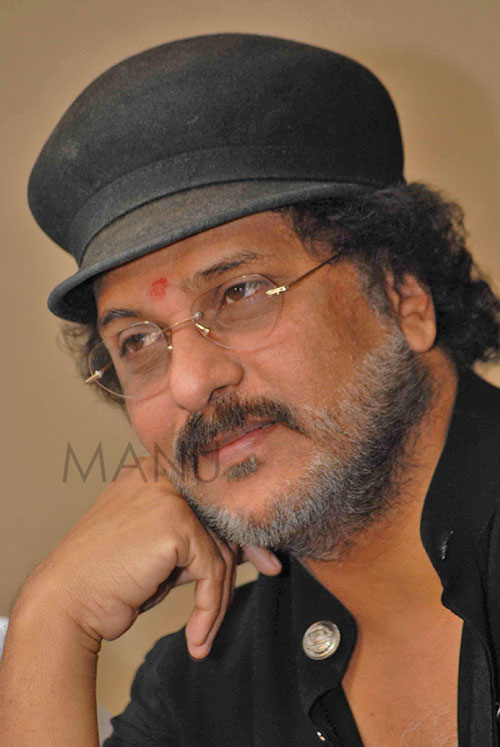 Master Manjunath had to eat lunch with another lady (Ravichandran's sister in the film). Heroine Khushboo enters the plantation on a horse. She was supposed to ride the horse over the food and scare the hero. The rice, curry and ragi balls had to strewn all over the place.
But even after 15 takes the scene was okayed. No, it was not because of the actors, but the horse. It looked like the horse just did not want to step on the food. Even after trying hard, no one could convince the horse to step on the food.
Then there came a brilliant idea. As the horse proceeded towards the food, the actors were asked to put everything in the plate down (the camera showed the horse racing towards the hero). At last the scene was finalised, and the horse was spared of the embarrassment of stepping on the food!