Vajramuni was born on May 10 in 1944, so if was alive he would have been celebrating his 73rd birthday. But through his acts and films, he is still in the minds and hearts of Kannada movie lovers. The greatest villain Kannada film industry was seen was a great friend too. One of his friends and yesteryear hero Srinath has shared his memories about Vajramuni.
"Vajramuni and I studied cinematography together at SJ Polytechnic in Bengaluru. Our friendship which started there continued for more than four decades. We boh were attracted towards the theatre. Even if Vajramuni was my friend, I did not know about his theatric skills.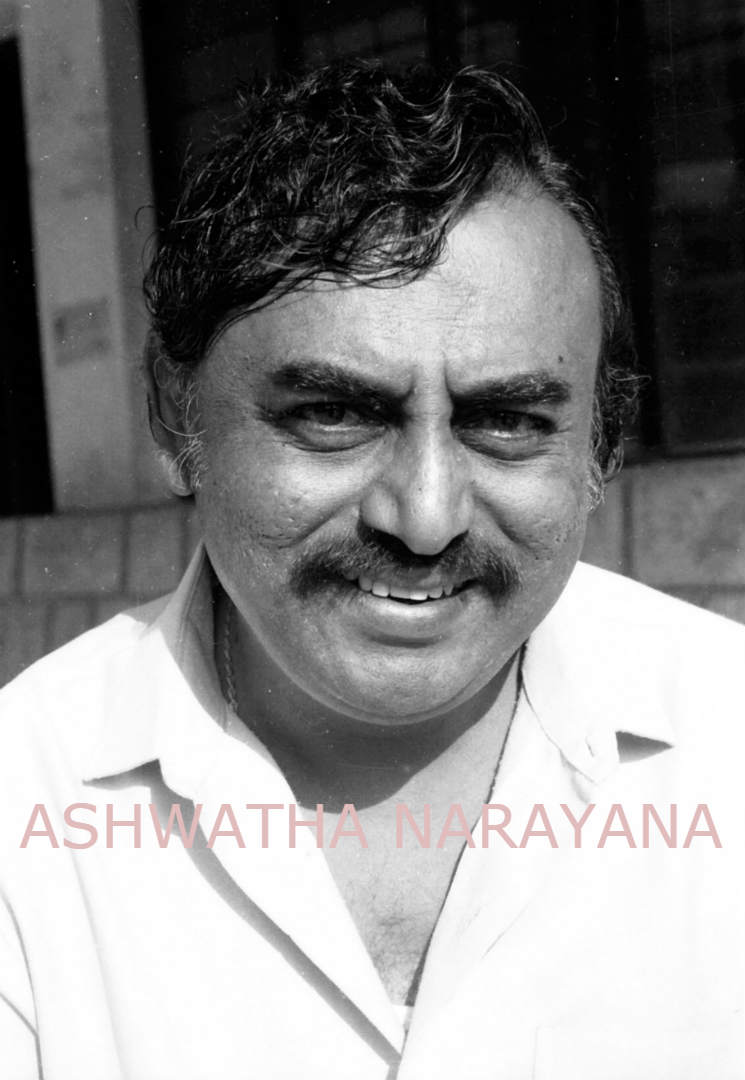 One fine evening, Vajramuni invited me to a function. He was careful not to give me any details about the function. A few minutes after I reached the venue, I saw him make a grand entry on the stage as Ravan. His act was so powerful that I was sure he was going to be a famous actor one day.
My wish and guess did not go wrong. Lead role in popular writer and lyricist Kanagal Prabhakar Shastry's 'Prachanda Ravana' play made Vajramuni popular. His strong stance, look, base and loud voice- he was the perfect choice for the role.
Impressed by Vajramuni's Ravana character, Prabhakar Shastry referred his name to the crew of 'Savira Mettilu' Kannada movie. But the movie could not be completed. Meanwhile, Puttanna Kanagal started the shooting for the movie 'Mallammana Pavada'. Uday Kumar was to be roped in a major role. But impressed by Vajramuni's acting in Prachanda Ravana, Kanagal selected Vajramuni over Udaykumar.
Thus Mallammana Pavada became the debut Kannada movie for Vajramuni. He did not disappoint the director Kanagal. From here he did not look back and got many offers to act in the negative shade. Soon, he became well known to the people of Karnataka.
Especially there was a trend in most movies acted by Dr Rajkumar, Vajramuni was the antagonist. Vajramuni's experience of learning cinematography and theatre helped him a lot to make his base strong in the film industry. He grew to be an indispensable part of the Kannada film industry.
Vajramuni had a soft heart!
During the shooting of Bangarada Manushya movie directed by Siddalingaiah, I (Srinath) and Vajramuni had to play the role of cousins of Dr Rajkumar. That particular scene started, and Vajramuni had to scold Rajkumar. The scene was okayed and Vajramuni, in fact, did as the director wanted.
But soon after the scene, Vajramuni sat next to me and looked worried. I was surprised and told him that the scene came out really well, and his dialogue delivery was good. But Vajramuni's expression did not change and he said that "But I had to scold the man (Rajkumar) whom I have even never seen get angry."  I just teased him and said "Then refuse to do this role," to which his reply was "I cannot say no to the villain's role. But still, I am not feeling good about it.." I have seen him cringe and be sad after completing the scene where he has to act with arrogance, said actor Srinath.
When Vajramuni compared Srinath to Tiger
In 1984, when Vajramuni was producing the big budget movie Ganda Bherunda we had expressed our concerns. But he was confident and used to say; I will make this movie for sure. As he said, without compromising on anything, he roped in top actors and the multi-starrer movie was brought on the screen.
In one of the scenes, I (Srinath) and Ambareesh had to fight with a tiger. As Ambareesh was rough and tough, he played his role with ease. But I was hesitating. "Such a huge tiger and how can you put your friend in front of it," I asked.
Vajramuni's answer was unbelievable. He immediately said, "The tiger is just like you. It looks fearsome only by looks, but it has a heart just like you. It is very soft, just go and act. I could not say no, and the scene came out well.
The milestone movies acted by Vajramuni
Mallammana Pavada, Sampathige Saval, Gejjepooje, Bahaddur Gandu, Kiladi Kittu, Mayura, Dari Thappida Maga, Girikanye, Shankar Guru, Sipayi Ramu, Operation Diamon Rocket, Sangliana, CBI Shankar, Onde Guri, Anta, Taliya Bhagya, Urige Upakari, Sahasasimha, Chanakya, Ranabheri, Tiger, Chakravyuha, Benkiya Bale, Tirugu Bana, Apoorva Sangama, Babruvahana, Bidugade, Bangarada Manushya and many more.