In early 1970s Bangarada Manushya movie inspired many people to resign their jobs in the city and take up farming in their native places. The movie which talks extensively about going back to roots is being remembered on the occasion of the release of Dr Rajkumar's son Shivarajkumar's latest film, Bangara S/O Bangarada Manushya.
Yes, the one-day shoot of the 1973's Bangarada Manushya was special because the director Siddalingaiah wanted it and no one who has watched the movie could identify the Bengaluru location.
Wondering where was such a lush green space in Bengaluru? Siddalingaiah had planned it completely. He chose Nandi Hills in the outskirts of Bengaluru to shoot the bits of popular song in the film, 'Aha Mysuru Mallige…' and bits of the marriage scene.
As only a day was given for the shooting, Dr Rajkumar and Bharathi were continuously in front of the camera and not even a single moment was wasted during the shoot. The entire movie could have been shot in Chikkamagalur, but don't know why Siddalingaiah wanted to shoot these sequences in Nandi Hills, said the still photographer of the movie, Bhavani Lakshminarayana.
Bhavani Lakshminarayana of Chikkaballapur has a collection of photographs clicked during the shooting of Bangarada Manushya. "The entire day I was in Nandi Hills. There was a mandate to complete the shooting in one day. Thus Dr Rajkumar and all others were completely active, and there was no time even to rest. I have the pictures of Siddalingaiah explaining Dr Rajkumar and Bharathi the sequences and shots of the movie," he said.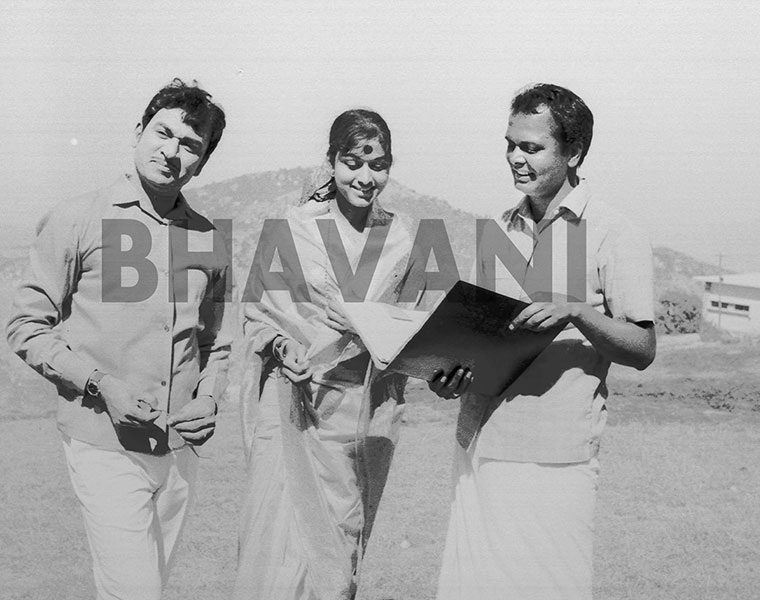 "The movie was released in the state for a thunderous applause. The movie was screened for a record two years in Bengaluru. This is surely a milestone movie in Kannada film industry. It is a great honour for me to be a part of the movie crew which created history," said Bhavani.