Kerala snake-bite murder: Why did accused Sooraj starve snake for 11 days?
Kollam Police in Kerala were stunned at the confession of Sooraj who used a cobra to kill his wife. According to police, during investigation, the accused said he starved the cobra for 11 days. An entomologist said a hungry cobra is "more dangerous"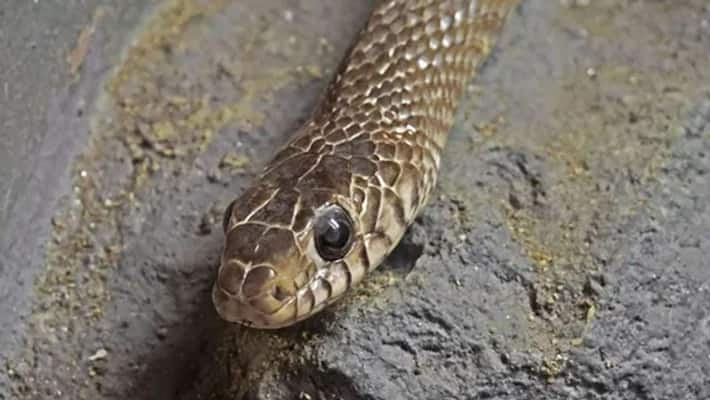 Thiruvananthapuram: There is a twist in the Kerala snake-bite murder case as it has now emerged that the accused made the cobra starve for 11 days before releasing it on his wife while she was fast asleep.
According to police, this act of the accused husband Sooraj, was to bring in more aggression in the snake in his second attempt after his plan of getting his wife killed in March, by releasing a Russell Viper, did not work out.
Earlier, after a snake bite, S Uthra was admitted and she recovered at her parents' home at Anchal, but second time Sooraj ensured she did not survive.
According to an entomologist, a hungry cobra is "more dangerous" and a bite is enough to first paralyse brain cells and kill a person within minutes.
"Sooraj may have starved the 152cm long Cobra to bring in more aggression in the reptile," said a police officer.
It is said that Sooraj, who tortured his wife from the beginning to get more dowry, demanded a scooter for his sister. After receiving gold, cash and also a promise to build a house for the couple at Anchal, Sooraj killed her.
Kollam Police said he bought the snake from his friend Praveen for Rs 7,000. On May 6, between 11:50 pm, and May 7 12:30 pm, while releasing the reptile from a bottle, the snake hissed and he got scared.
Later, he managed to release it on his wife's body. He sat on the bed and watched the reptile bite her twice. Then, he took her to a hospital where a doctor declared her "brought dead".
Sooraj and his friend were arrested and remanded in 14-day judicial custody.
Last Updated Jun 4, 2020, 11:07 AM IST