Watch: AB de Villiers rattles an iPhone with a lethal shot
AB de Villiers is a former South African batsman who currently plays for Royal Challengers Bangalore in the Indian Premier League. Despite being a veteran and great entertainer, he has never won the IPL title. Fans are hoping for him to win the title this term.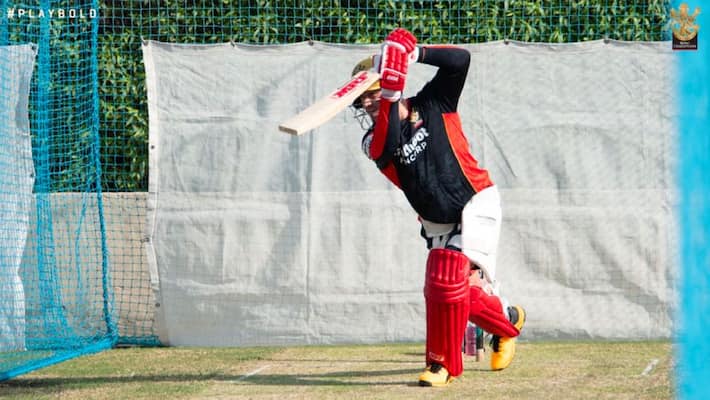 When it comes to one of the most lethal strikers of the cricket ball, numerous legendary names pop to one's mind. One of them has to be the former legendary South African hitter AB de Villiers.
De Villiers has been playing in the Indian Premier League since its inception in 2008. He has made a name for himself while playing for Royal Challengers Bangalore. Although he has entertained the fans ever since, he is yet to lay his hands on the coveted trophy.
Nonetheless, as RCB fans hope for things to change this season, de Villiers leaves no stones unturned to entertain them once again. Ahead of the 14th season (IPL 2021), de Villiers has already begun his preparations for the same in full swing in Pretoria.
ALSO READ: How important is Bhuvneshwar Kumar for India in ICC World T20? VVS Laxman asserts
On Wednesday, he shared a video of one of his practice session. However, what was unique about this is that one of his lethal strikes, which happened to be a straight drive, took out an iPhone recording the entire session. Since the ball directly did not hit the phone, it appears that the phone might have survived severe damage.
Watch the video of the same here from de Villiers's Instagram handle that was captioned, "Iphone out! @iplt20 prep with Cricket guru @bennie.bester.10 and @krugervanwyk . Thanks manne😀👌":
De Villiers, to date, has represented a couple of sides in the IPL, with the other being Delhi Capitals (2008-10). Overall, he has scored 4,849 runs in 169 matches at an average of 40.4 and has a strike-rate of 151.9.
Last Updated Mar 11, 2021, 11:47 AM IST