India vs Australia 2nd ODI: Records tumble in Indore's Holkar Stadium
In a whirlwind of boundaries and sixes, the 2nd ODI between India and Australia witnessed an array of record-breaking moments, fueling the already electrifying excitement.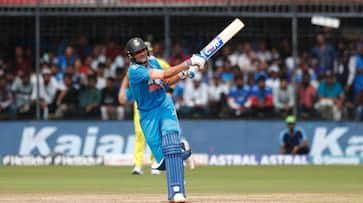 In a high-octane cricketing clash at the Holkar Stadium in Indore, Team India put up a sensational batting performance, setting a mammoth target of 400 runs for Australia in the 2nd ODI. The standout performances came from the dynamic duo of Shubman Gill and Shreyas Iyer, both scoring impressive centuries and captivating the cricketing world.
Amidst the flurry of boundaries and sixes, this game witnessed a series of records tumbling down, further adding to the excitement:
Records broken: 
1. Highest Score by India against Australia in ODIs
Team India's relentless onslaught on the Australian bowlers culminated in a monumental total of 399/5. This staggering score stands as the highest ever achieved by India against Australia in the history of ODIs, showcasing the batting prowess of the Indian squad.
2. Highest Total in an India vs Australia ODI Game
The clash between India and Australia in the 2nd ODI etched its name in the record books as the highest-scoring encounter in the history of IND vs AUS ODI matches. The explosive display of batting talent from both sides thrilled fans and cricket enthusiasts alike.
3. Cameron Green's Bowler's nightmare; most runs by a player in India vs Australia encounters
For Australian all-rounder Cameron Green, it was a day to forget on the field. His 10-over spell turned into a bowler's nightmare as he conceded a staggering 103 runs. This performance marked the third-highest runs conceded by an Australian bowler in ODIs, highlighting the relentless assault by the Indian batsmen.
Also Read: If Virat Kohli biopic is made, this actor willing to play Indian batting icon
As the match reached its conclusion, the crowd erupted in applause for the spectacular centuries by Shubman Gill and Shreyas Iyer, recognizing their pivotal roles in India's quest to set a colossal target. With the stage set for a thrilling second innings, cricket fans around the world eagerly await Australia's response as they chase down the formidable target of 400 runs.
Last Updated Sep 24, 2023, 7:36 PM IST