Asia Cup 2023: R Ashwin expresses frustration over criticisms of India squad selection
In the wake of India's squad announcement for the Asia Cup 2023, a storm of debates has swept through social media platforms, igniting discussions about player selection and squad quality. Indian spinner R Ashwin has expressed his frustration over criticism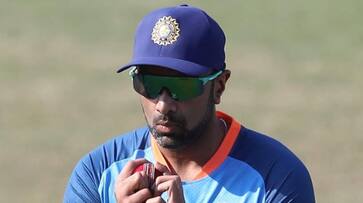 The revelation of India's lineup for the Asia Cup 2023 has ignited intense debates across social media platforms, with discussions ranging from the squad's quality to the inclusion of certain players. Amidst these deliberations, Indian spinner Ravichandran Ashwin has emerged as a vocal critic, voicing his exasperation at the ongoing discourse. Notably absent from the selected squad, Ashwin addressed the controversies surrounding two particular players who secured positions in the Asia Cup squad: Tilak Varma, a relatively untested player on the ODI stage, and Suryakumar Yadav, who has been grappling with a lackluster ODI performance, a fact acknowledged by the player himself.
During a session on his YouTube channel, Ashwin commented on the selections, shedding light on the rationale behind the choices. He acknowledged Tilak Varma's lack of significant scores in the ongoing Ireland series, but he highlighted the young player's remarkable intent and clarity of purpose from the outset. Ashwin attributed Varma's inclusion to his infusion of freshness and dynamism into the squad, thus securing his position as a backup option. Similar considerations were extended to Suryakumar Yadav, with Ashwin emphasising the perceived "x-factor" that Yadav brings to the team, making him a candidate for a positive transformation in the ODI format.
Also Read: 'Heath Streak is very much alive folks': Henry Olonga deletes old post on Zimbabwe legend's death
Drawing parallels with India's history of World Cup victories and the unwavering support shown by captains like MS Dhoni to their players, Ashwin defended the selection process. He suggested that the ongoing debates mirrored a form of "IPL warfare," where players' performances in the Indian Premier League tend to fuel partisan debates among fans. Ashwin urged for a broader perspective, emphasising that the players should be seen as representatives of India during international events, beyond their affiliations in IPL franchises.
Championing the idea of unity when national pride is at stake, Ashwin urged fans to cast aside their club loyalties and rally behind Indian players in international matches. He illustrated this by imagining Suryakumar Yadav batting alongside Virat Kohli in a crucial chase, asserting that fans should appreciate and support players for their contributions to the national team, regardless of their IPL allegiances.
Ashwin ultimately advocated for trust in the selectors' decisions, acknowledging the challenges inherent in selecting a squad for a country as vast as India. He urged fans not to undermine the achievements of the chosen players, even if their personal favourites missed the cut. The Asia Cup 2023 is set to kick off with India facing Pakistan on September 2 in Colombo, marking the beginning of an anticipated cricketing showdown.
Also Read: India vs Ireland 2023: India's bench-strength experiments; Jitesh and Avesh could get a chance in the 3rd T20I
Last Updated Aug 23, 2023, 1:48 PM IST