Here's why countries are returning masks imported from China amid corona crisis
Globally, the death toll has reached 95,785 and the number of infections stands at 1,607,595, according to Worldometer data, and there is a severe shortage of PPE kits including masks and gloves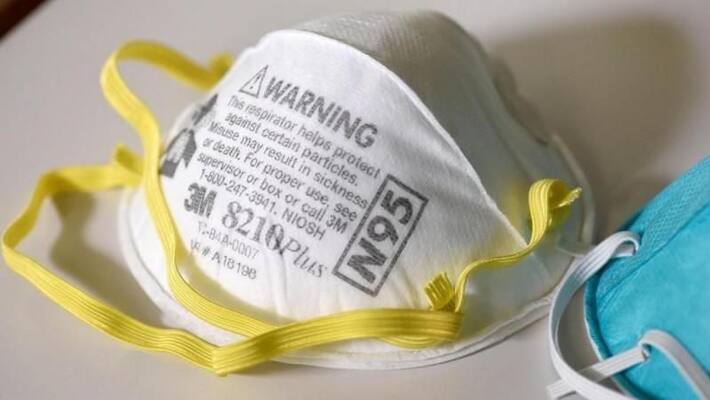 New Delhi: At a time when countries around the world are battling to curb the spread of coronavirus and are facing severe shortage of PPE kits including masks and gloves, many are rejecting the equipment sent by China. 
A report by New York Times showed that in the past one month, China had exported over 3 million face masks, nearly 40 million protective gear, more than 2 million testing kits and at least 16,000 ventilators to other countries to battle COVID-19 which is wreaking havoc across the world.
However, Finland has become the latest country to publicly blame China for selling masks that don't meet its requirements. On Wednesday, Finland discovered that the first shipment of 2 million surgical masks and 230,000 respirator masks it received from China did not meet the required standards of protection against the coronavirus for use in medical environments.
However, health minister Aino-Kaisa Pekonen said that it would be possible to use the masks in residential care facilities and for carers making home visits.
A number of countries, like Spain, Netherlands, Pakistan and others, too have complained about the quality and many have even sent back the equipment imported from China.
For instance, Dutch media NOS Journaal reported that the Netherlands was forced to send back at least half of the masks imported from China because they failed quality inspections. The masks were intended to filter out any solid or even liquid particulate matter in the air and thus protect the users.
The masks also came with a KN95 certificate. However, inspection showed that most of the masks had a faulty membrane in the filter which would have rendered them useless against the deadly virus. Moreover, the masks apparently did not fit. Sadly, some of the masks had already been distributed by then.
In fact, testing kits sent by China to Turkey and Spain were also deemed defective, a BBC report showed. Apparently, the testing kits could not accurately help detect COVID-19 in a patient and were consequently of no use.
In an ANI report, there were also reports of China allegedly sending masks made of underwear to their "ally", Pakistan. A local Pakistani news channel reported the news and said that China had promised to export good quality masks and other equipment to help the country tackle the crippling coronavirus outbreak. Yet, the masks they sent were allegedly made of underwear.
Earlier this week, China's foreign affairs ministry claimed in a tweet that Chinese manufactures have explicitly stated "they are non-surgical."
Globally, the death toll has reached 95,785 and the number of infections stands at 1,607,595, according to Worldometer data.
Last Updated Apr 10, 2020, 2:15 PM IST